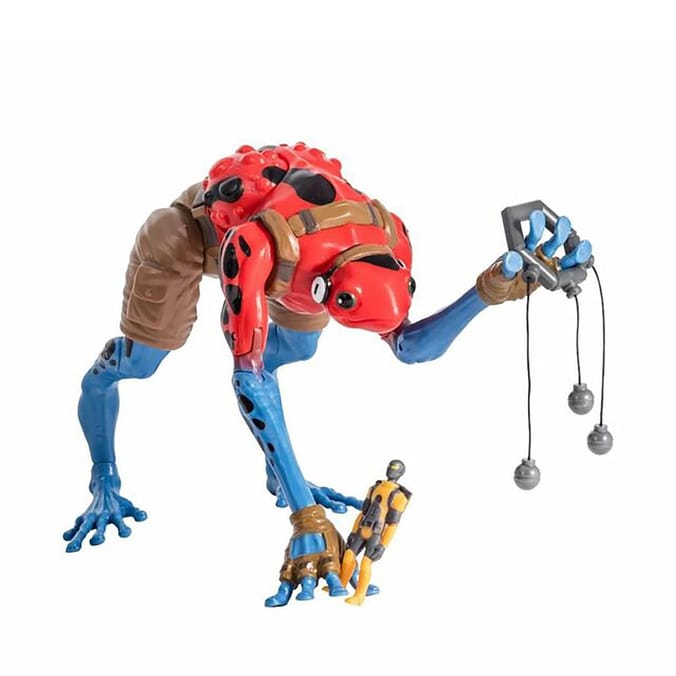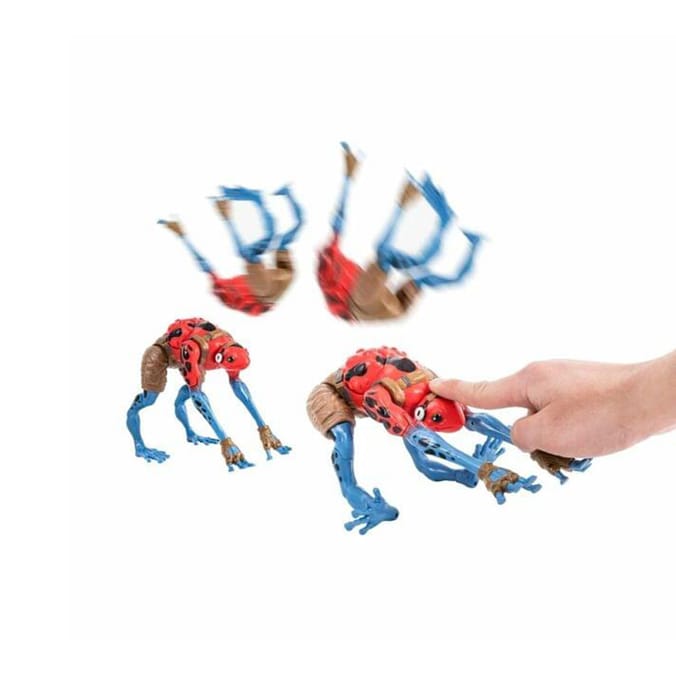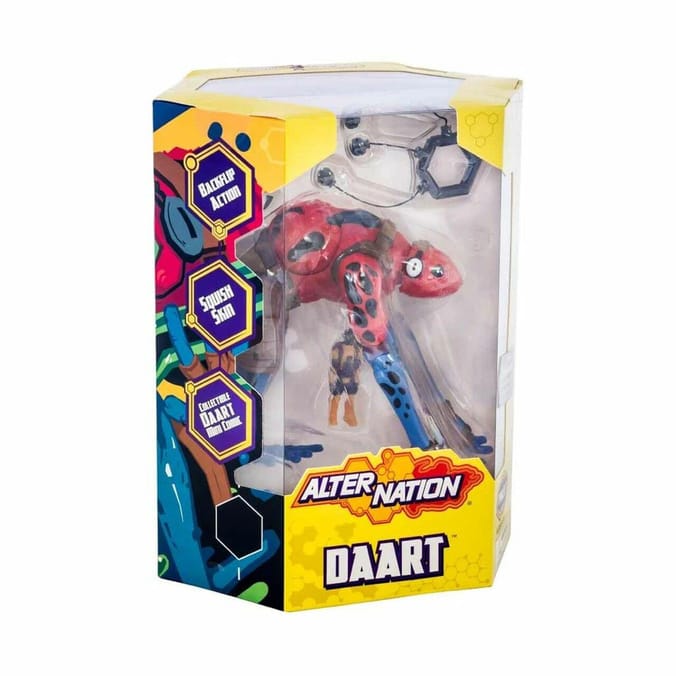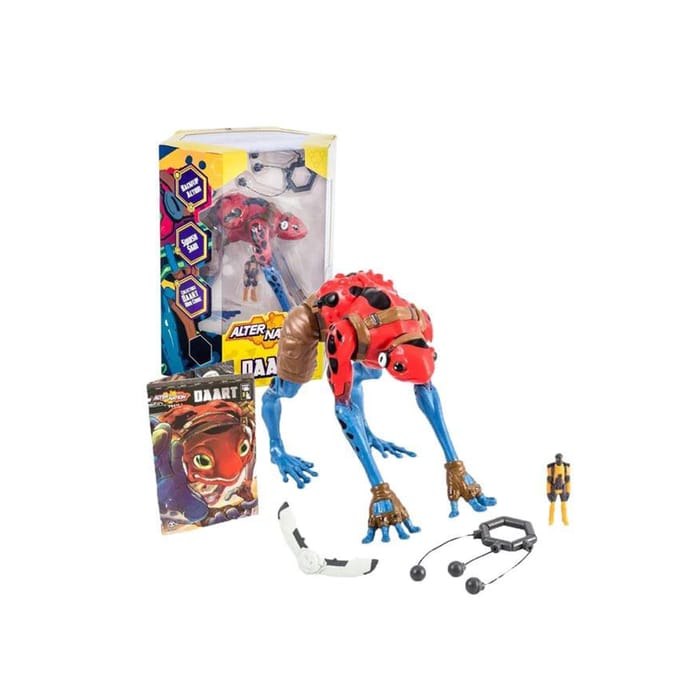 The product of a military experiment on a remote island in the Pacific Ocean, the GK Delta Special Forces are a team of human-animal hybrid given extraordinary powers and abilities to create the ultimate soldier! They uncover the secret conspiracy that created them while also saving a humanity that fears them! The Alter Nation Medium Figures include Quillory, the heavy metal fan armed with a barbell; Daart, the team's young recruit; and Sabotage, the cyborg mutant who seeks to destroy the GK Delta Special Forces Team at all costs! Each figure comes with accessories and is ready for action!

ALTER NATION: Enthusiastic and naive, Daart always leaps before he looks. Literally. While he has the ability to leap extraordinary distances and paralyze enemies with toxic slime, his greatest power is his good heart.
COLLECTIBLE SIZE: Figure measures 6.5 inches tall - the perfect size for your office desk, home bookshelf and so much more!
READY FOR ACTION: Fully poseable action figure with 15 points of articulation with spring-loaded backflip action!
THEMED ACCESSORIES: Daart comes with Hyperflex boomerang, his favorite toy, the 'Iron Stomach', frog grip bola, and character mini comic.
COLLECTOR FRIENDLY: Figure comes packaged in a resealable box. Makes an awesome gift idea for any action figure collector!
Suitable For Children 6+ Years
More from Alter Nation...