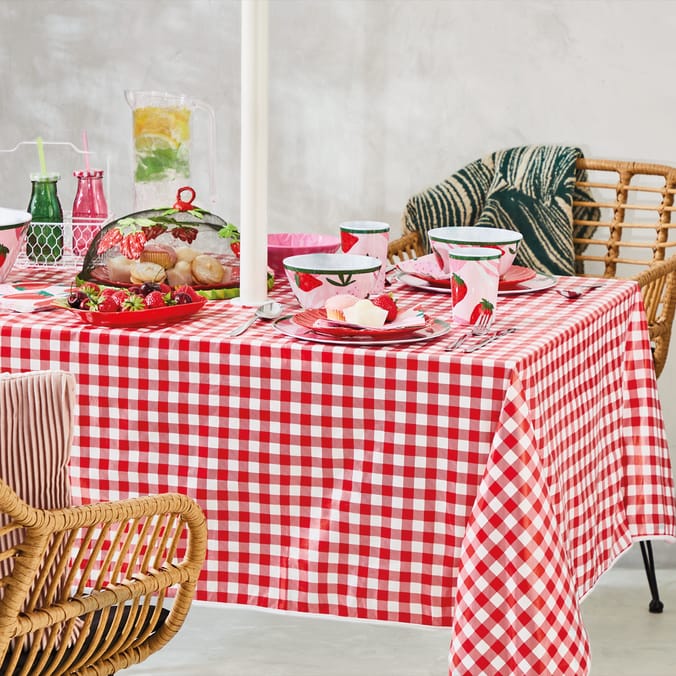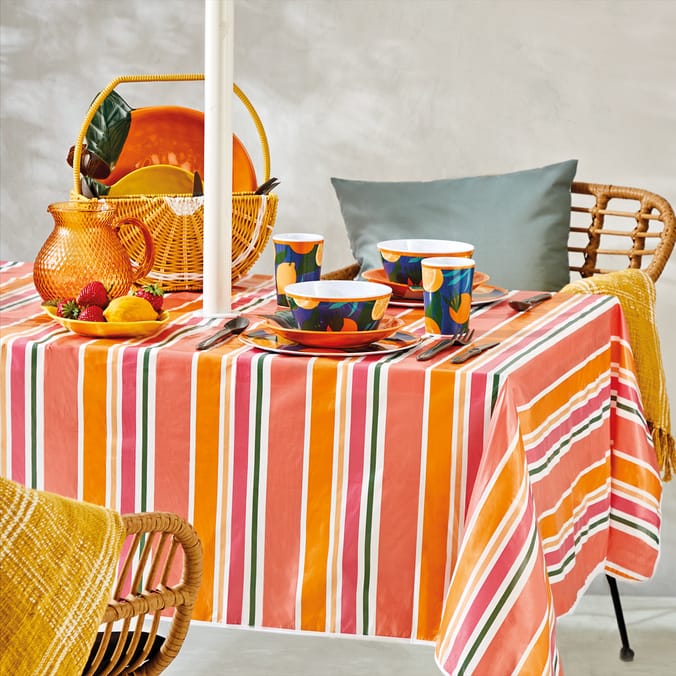 A PVC patio tablecloth is a versatile and practical choice for outdoor dining or decorating your patio or garden table. PVC is a durable and waterproof material commonly used for tablecloths due to its resistance to stains, spills, and general wear and tear.

Includes Umbrella Hole
Made From 100% PVC & PP Non-Woven Backing
Dimensions: 132 x 178cm (Approx.)
Includes Umbrella Hole
Sponge Clean Only
More from Hello Summer...