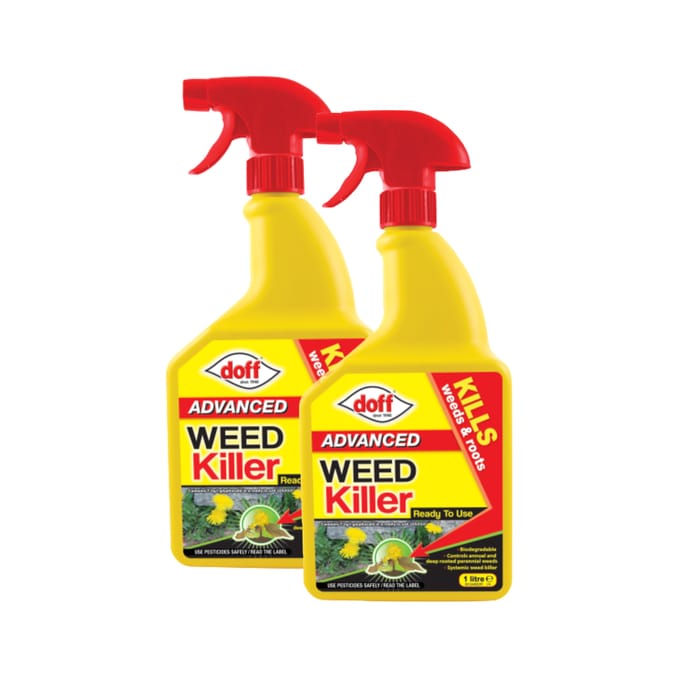 Doff Weedkiller Concentrate is a highly effective glyphosate based weedkiller. A systematic weedkiller for the control of annual and deep rooted perennial weeds such as grasses, docks, nettles, willowherb, dandelion and many more. One litre of solution can be diluted with water to treat over 400 square metres. This powerful weedkiller destroys most weeds down to the roots with a single application.

Kills tough weeds, brambles and nettles.
Breaks down naturally in the soil to allow replanting.
One use is effective for most weeds however another application may be required after 3-4 weeks.
Contains glyphosate.
Ready to use – no need to dilute.
Easy to use spray bottle.
1 litre treats up to 30m² of unwanted vegetation.