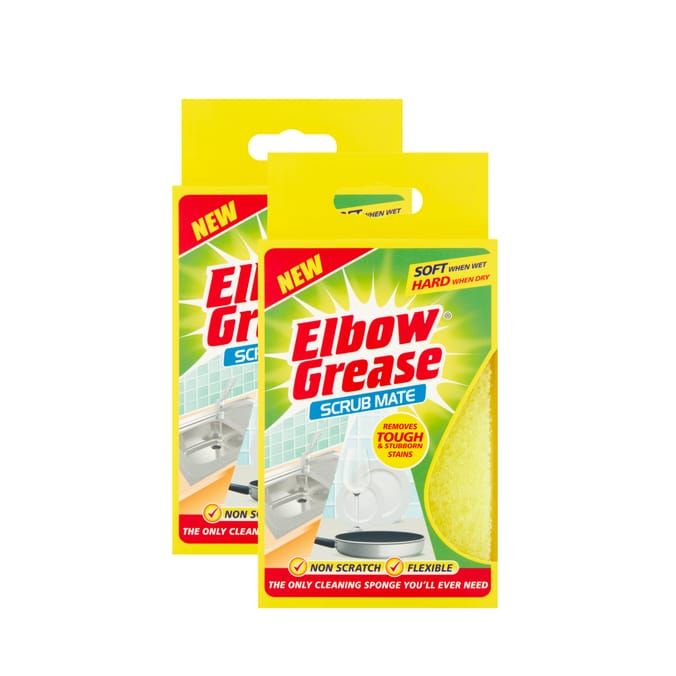 The new Elbow Grease Scrub Mate is soft when wet in warm water and hard when dry. Use soft to get in hard to reach places, clean glasses, scrub pots and pans and remove stubborn dirt & stains easily. The Scrub Mate stiffens in cold water and can be used for more stubborn dirt stains and removes tough baked on grease with no hassle. The Elbow Grease Scrub Mate is ideal for household, kitchen, outdoor and bathroom use and is non scratch.

Removes Tough & Stubborn Stains
Soft When Wet
Hard When Dry
Non Scratch
Flexible
More from Elbow Grease...
More from Cleaning & Household...