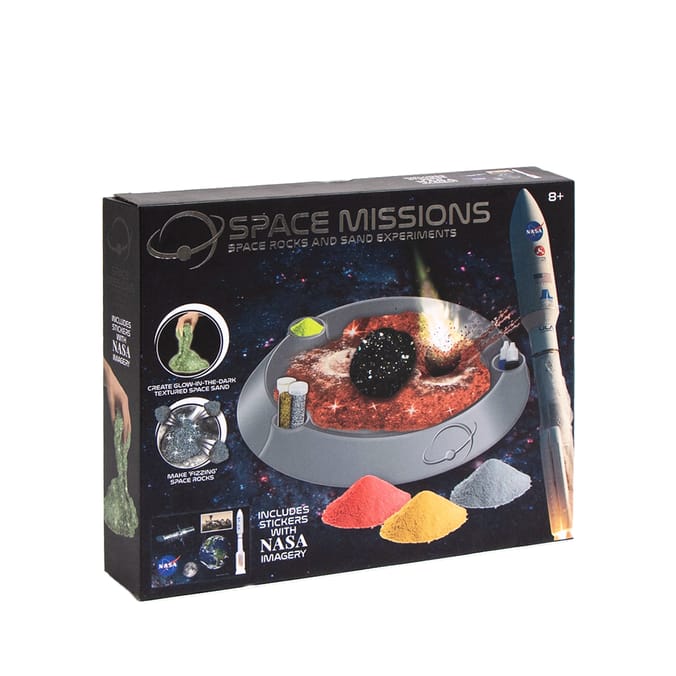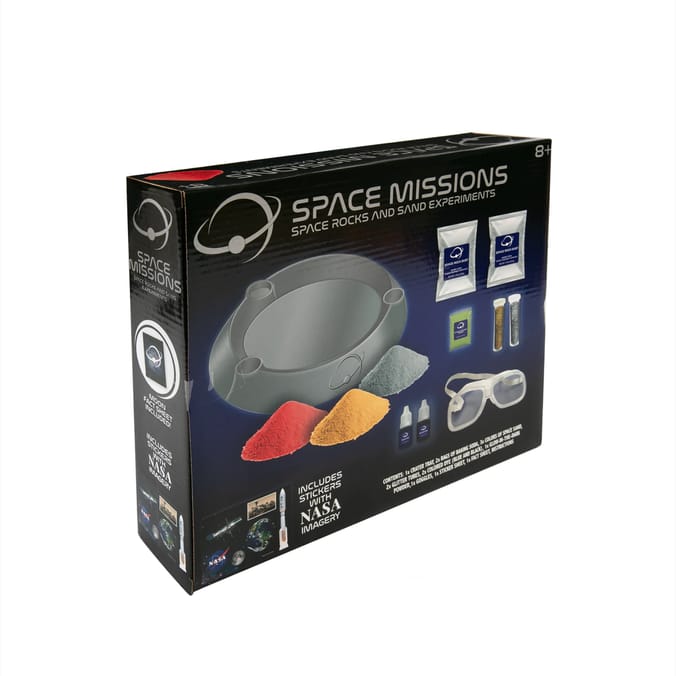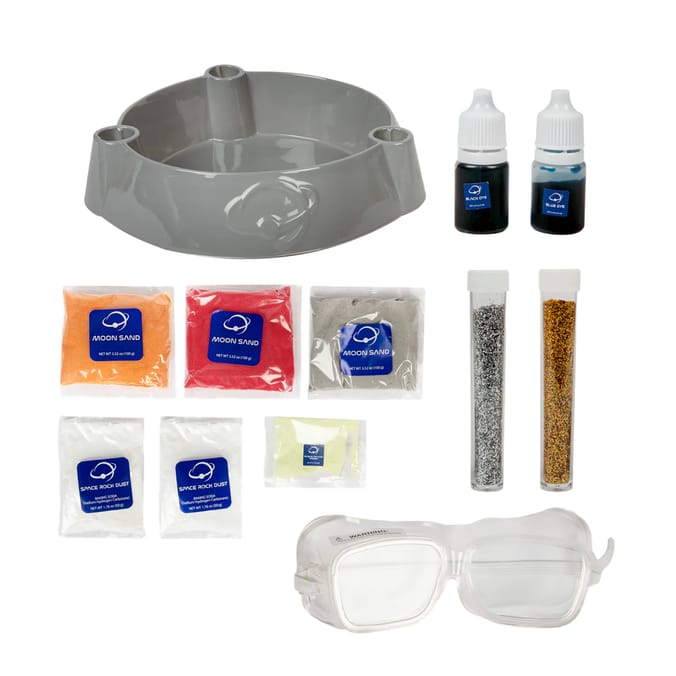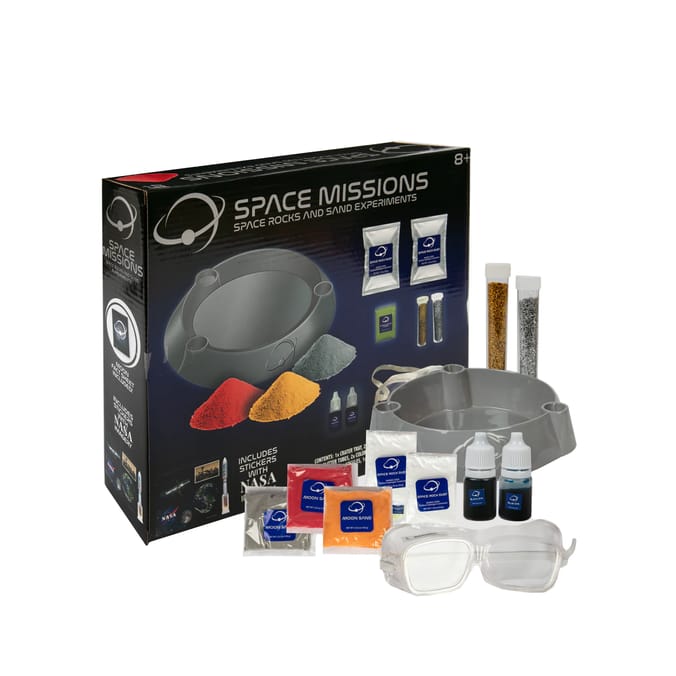 This NASA science kit allows your spaced obsessed children to learn even more about space and what goes on up there. By using the special NASA equipment and instructions, they will be able to create glow-in-the-dark sand, fizzing "space" rocks and so much more!

Includes: 1x Crater Tray, 2x 50g Bags Of Bicarbonate Of Soda, 3x Colours Of 'Space" Sand, 2x Tubes Of Glitter, 2x Bottles Of Dye (Blue & Black), 1x Glow-In-The-Dark Powder, 1x Sticker Sheet, 1x Instructions

Create Glow-In-The-Dark Textured Space Sand
Includes Stickers With NASA Imagery
Making 'Fizzing' Space Rocks
Suitable For Ages 8 Years +
More from rms international...