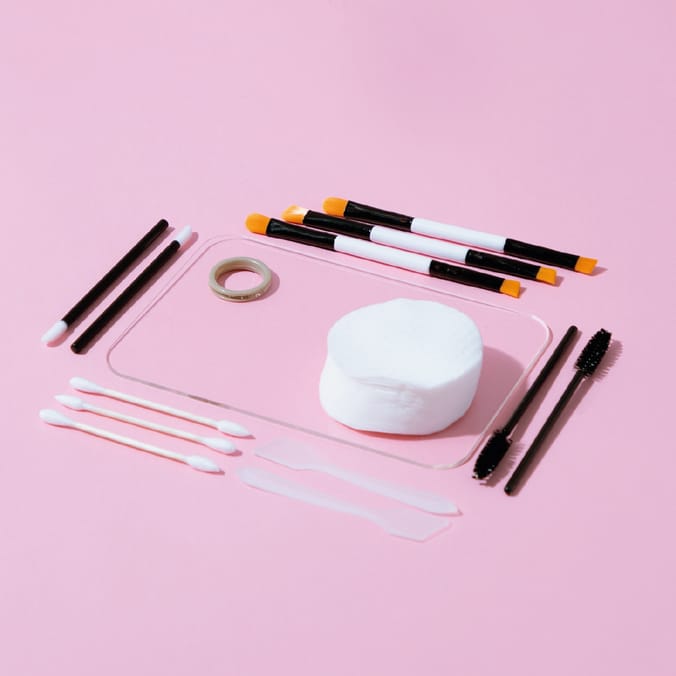 Kate Hayes is a professional makeup artist and beauty blogger. Join Kate online for free online classes and tutorials via @KateHayesMakeup Instagram Page.
Add a professional touch to your cosmetics or your work tools with this KHM Makeup Artist Essentials Kit by Kate Hayes x Home Bargains. The handy set includes cotton pads, cotton buds, mascara brushes, spatulas, lip brushes, doubled ended brushes and a plastic pallete.
100 Cotton Pads
100 Cotton Buds
15 Mascara Brushes
25 Spatulas
15 Lip Brushes
4 Double Ended Brushes
1 Plastic Palette
More from Health & Beauty...