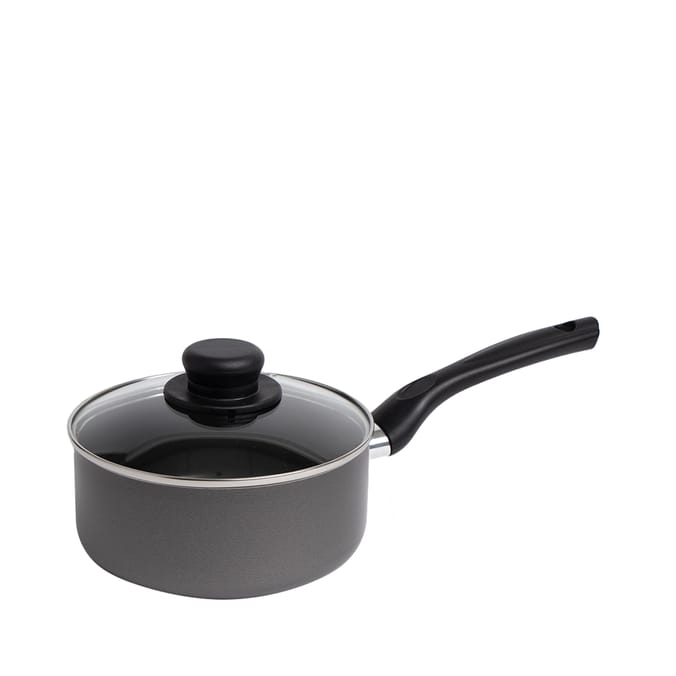 Our saucepans are great cooking utensils consisting of a shallow, circular pan with a handle and a fitted lid. The lid is great to cover the contents of the saucepan and retain heat and moisture, making it ideal for simmering, boiling, or reheating food.

Dimensions: Dia.16cm (approximate)
Suitable for gas/halogen/solid hotplate/radiant ring
Dishwasher safe
Non-stick
More from Open Kitchen...