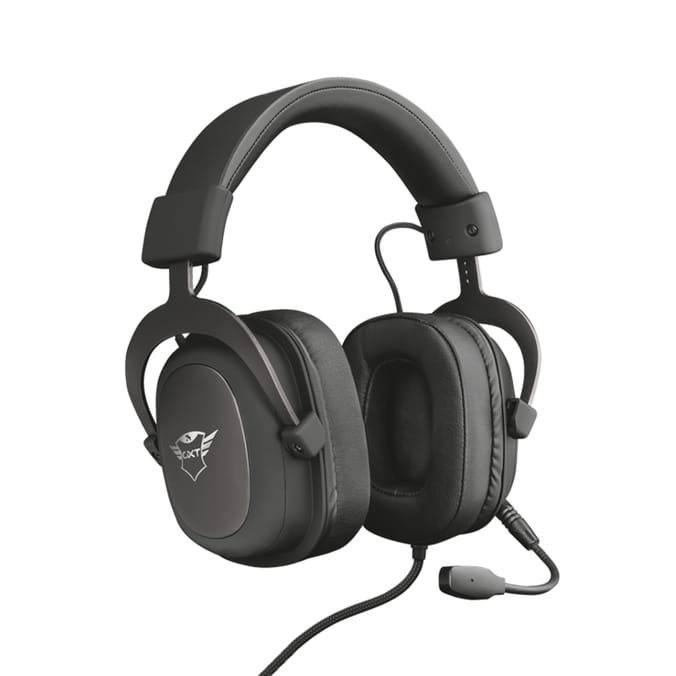 The Zamak Headset has a premium design with robust metal parts that give you the high-quality finish you are looking for. Its sturdy and versatile design not only allows you to use this headset with your PC or console but also to listen to music or play some mobile games on the road.
The headset's comfortably padded over-ear pads are designed to help you focus on your game. Also, the adjustable headband makes sure the headset will suit you perfectly.
The Zamak has a flexible microphone with a pop filter which picks up your voice clearly while talking to friends and teammates. You can bend the microphone into any position that is best for you. Not using the microphone? Simply detach it and just listen to the rich sounds.
The headset is designed for multiplatform use. Plug the 1m nylon braided cable into your game controller, or extend the cable easily with the 1m extension cable for use with your PC, and experience ultimate in-game sounds. This is not all: the dedicated cable with in-line mic and music control for mobile use allows you to use this headset even when on the move!
Suitable for Gaming, Daily use, Fortnite, Home, Listening to music, Noisy environment (e.g. plane, office), TV
Compatible Device Types pc, laptop, smartphone, tablet, gaming console
Compatible Consoles Xbox One, PS4 Pro, PS4 Slim, PS4 Original, Nintendo Switch, PS5, Xbox Series X
Compatible Software Platforms Android, Chrome OS, iOS, MacOS, Windows
Flexible & detachable microphone
Nylon braided cable
Premium quality
Versatile use
Closed back
Suited to all