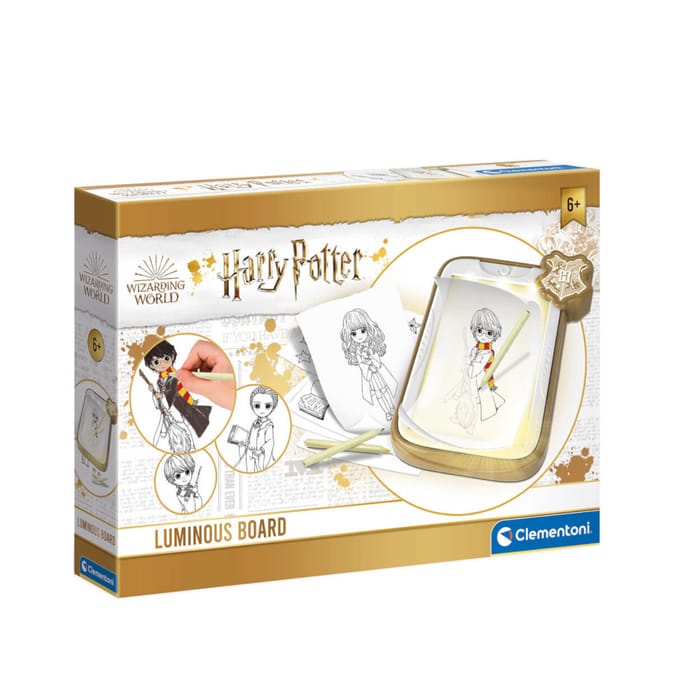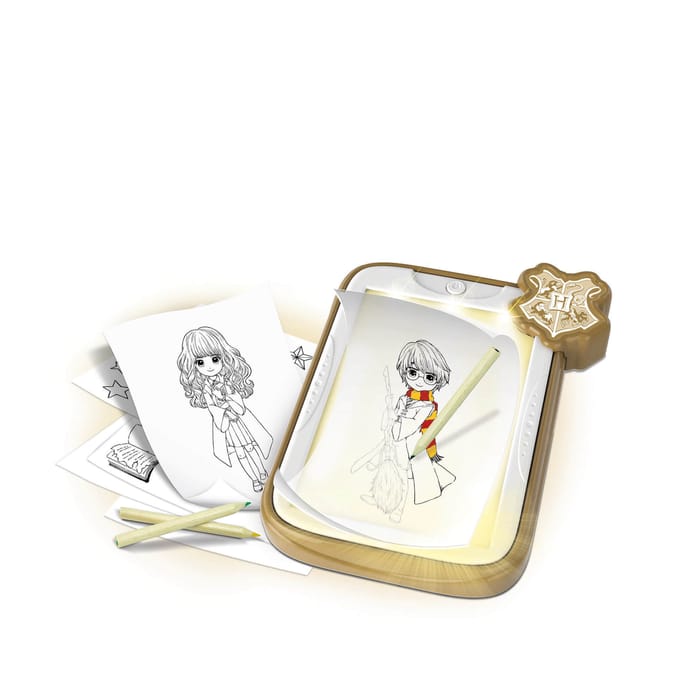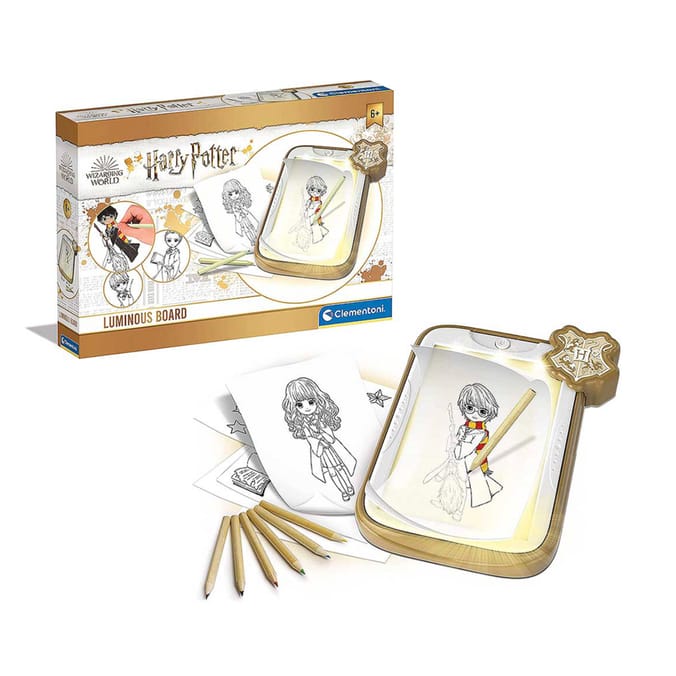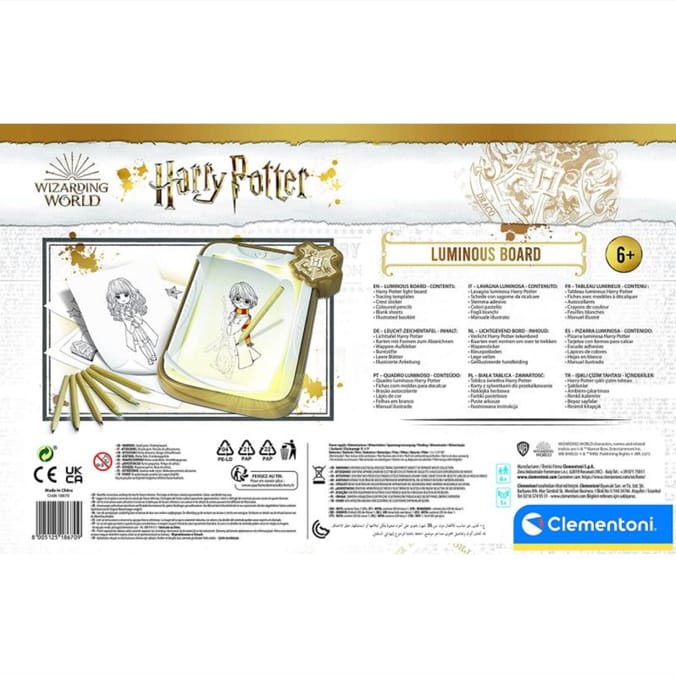 A magical luminous board to "track down" Harry Potter and the characters of his world! With the luminous board it's easy to trace on drawing paper images of Harry Potter and of the various characters and scenes shaping his world. Simply insert the drawings with the images of Harry Potter in the luminous board then place an empty sheet of drawing paper on top of it to trace them easily. Contains: a luminous board, drawings with images making up Harry Potter's world, sheets and coloured pencils. A simple game with an amazing effect for developing creativity while having fun.

Create Drawing Of Your Favourite Characters
Includes; Harry Potter Light Board, Tracing Templates, Crest Sticker, Coloured Pencils, Blank Sheets, Illustrated Booklet.
Suitable For Ages 6 Years +
More from Harry Potter...