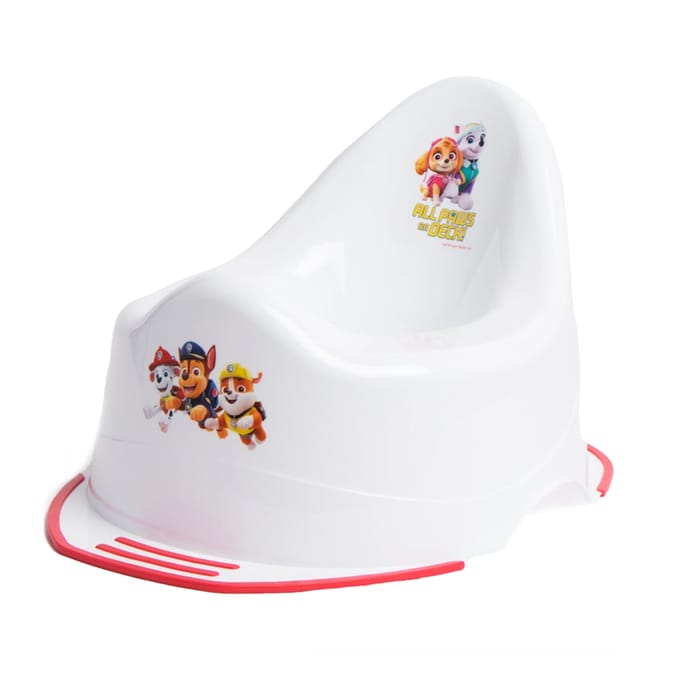 This potty is perfect for when you are training your children to use the toilet. Pictures of Rubble, Chase, Marshal and Skye are seen on the potty as well as having a rubber base to stop it from slipping and sliding along the floor.

18+ Months
Dimensions: 41 x 27cm (Approx.)
Red Rubber Base
Grip For Safety
Paw Patrol Theme
Handle So It's Easy To Carry
More from Toddler & Pre-School...