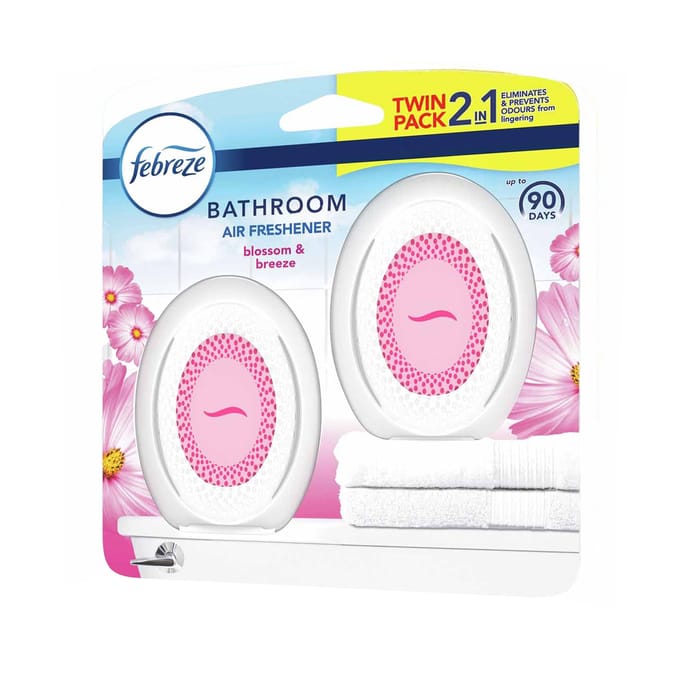 Our first continuous non-electric bathroom air freshener not only eliminates odours from the air but also prevents them from lingering on soft surfaces such as towels, bath mats and shower curtains. Febreze Bathroom uses its unique Odour ClearTM technology, delivering continuous freshness for up to 45 days, so your bathroom is always guest-ready. With no electricity or batteries required, Febreze Bathroom is convenient and easy to use, available in a variety of scents.

Febreze with Odourclear technology cleans away odours and leaves a light fresh scent
Prevents odours from lingering
Leaves behind a light fresh scent
Each Bathroom device last for 45 days
Easy to use, 1 push button activation
No electricity or plugs required
Discreet as well as stylish
Blossom & Breeze fragrance is inspired by the freshness of delicate soft petal
More from Home Fragrance...