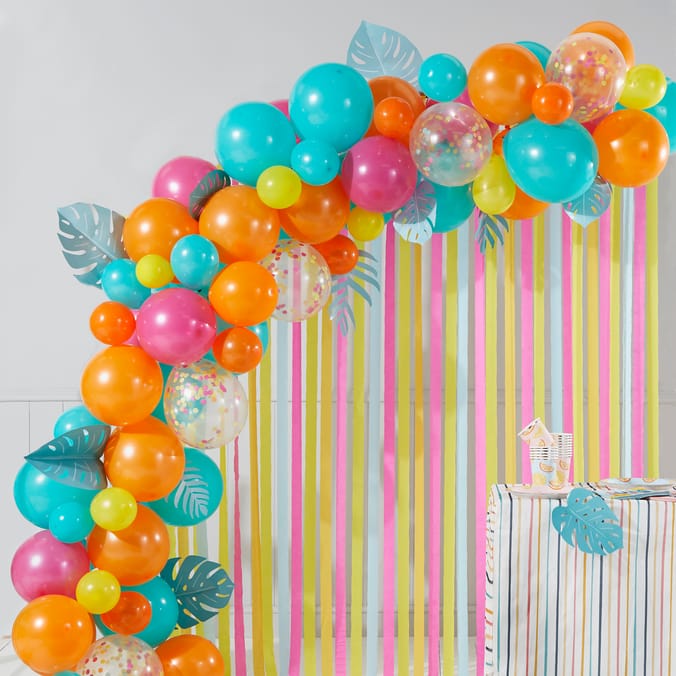 A balloon arch centerpiece is a decorative arrangement of balloons that are used to create a stunning visual focal point at events such as weddings, birthday parties, and corporate events. The centerpiece consists of a series of balloons that are arranged in an arch shape, often using a variety of colors, to create a unique and eye-catching display.

Contains Natural Rubber Latex.
Balloon Pump Included
Easy To Install
Other Items In Photo Sold Separately
More from Hello Summer...
More from Special Occasions...