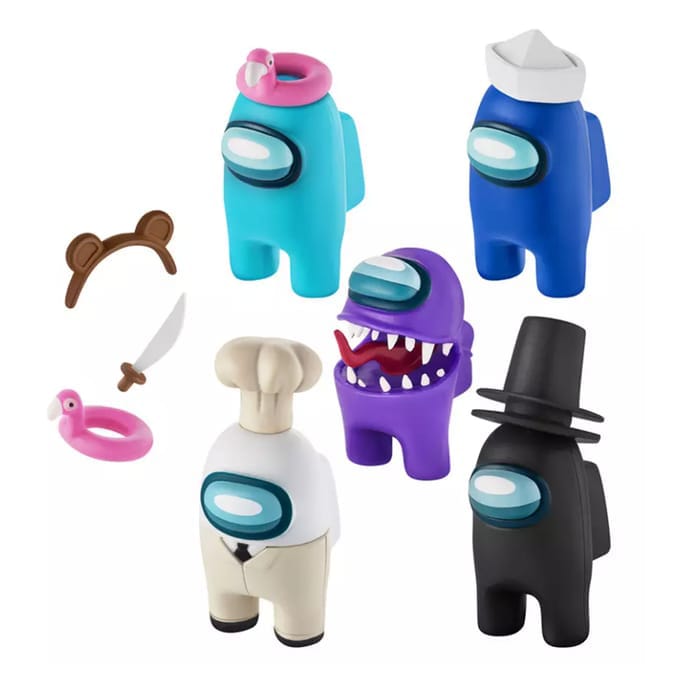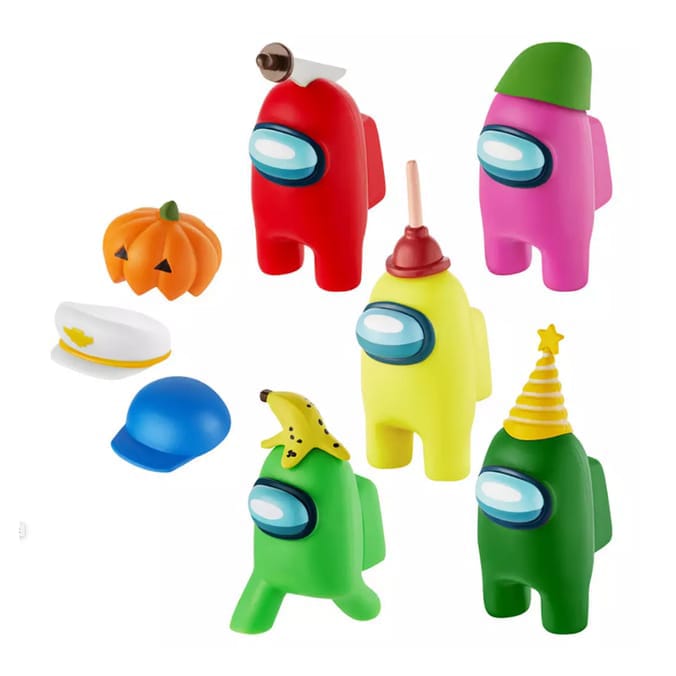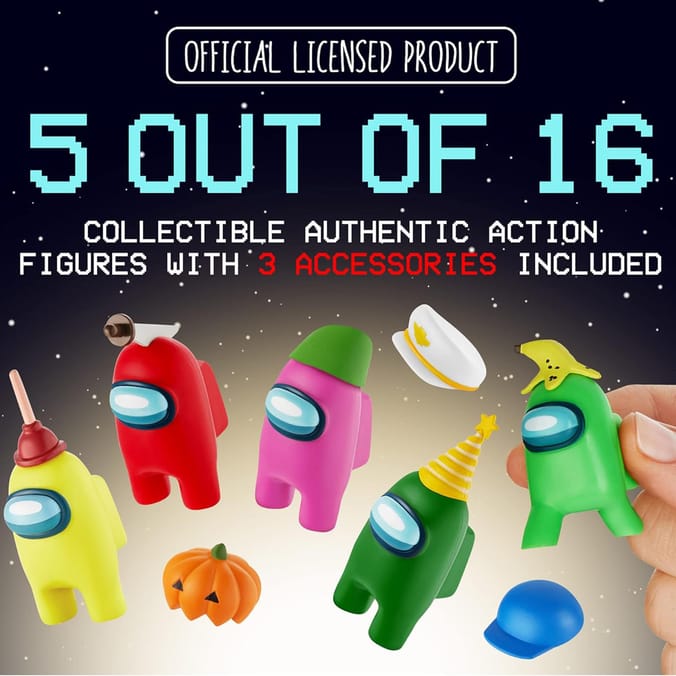 5 crewmates each with cool interchangeable accessories ready for an adventure on the airship, wait?! who is missing? Find the imposter before its too...

One Pack Selected At Random
Includes 3 Hats & Accessories
16 Figures To Collect
Suitable For 5 Years+

Not suitable for children under 3 years. Choking hazard. Small parts.