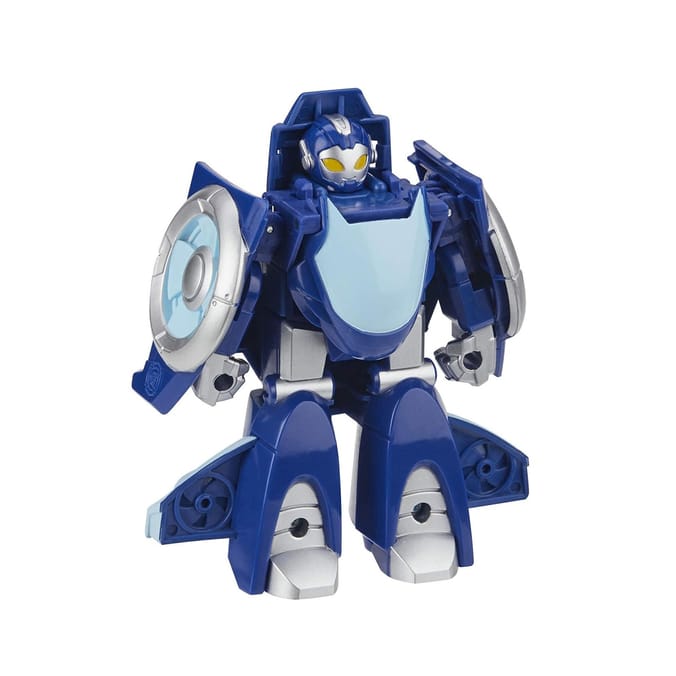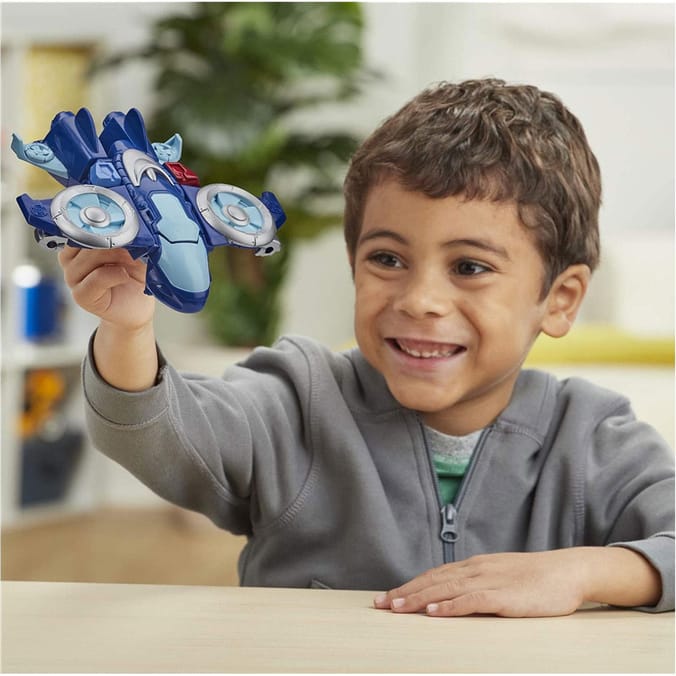 Imagine helping Whirl the Flight-Bot save the day! As a mighty VTOL jet, Whirl the Flight-Bot is ready to take to the skies and charge to the rescue! Kids ages 3 and up can pretend there is a dangerous situation unfolding and convert the brave 4.5-inch Whirl action figure from a robot to a VTOL jet they can imagine racing to the scene for a courageous rescue.

Little heroes can enjoy twice the fun with 2 modes of play, converting this action figure from VTOL jet to robot and back again.
Kids can imagine racing to the rescue with this toy, inspired by the Transformers Rescue Bots Academy animated TV show.
In robot mode, Whirl the Flight-Bot stands around 4.5 inches (11.5cm) tall

Not suitable for children under 3 years. Choking hazard. Small parts.
More from Transformers...