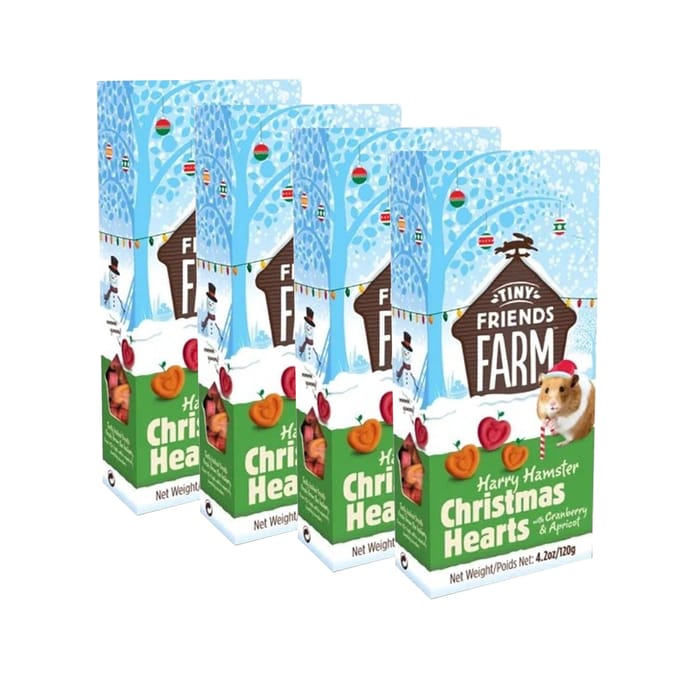 Make your Tiny Friend's Christmas dreams come true with Harry Hamster Christmas Hearts. Perfect when you want to give your hamster and other small pets an extra-special treat, with tasty cranberry and apricot, Christmas Hearts are packed with festive flavour. They can be carefully hand fed to your pets, helping you to build those magical moments together, full of festive cheer. One or two can also be hidden around your pet's enclosure to encourage natural foraging. Harry Hamster Christmas Hearts are also suitable for rabbits, guinea pigs, chinchillas, gerbils, mice and rats. Add some magic to your Tiny Friend's Christmas with Harry Hamster Christmas Hearts because even small pets deserve a gift from Santa Paws.

With tasty cranberry and apricot
Fresh from the bakery
Yummy crunchy baked bites
Made with the wholesome, tasty goodness of natural grains, fruit and veggies
More from Tiny Friends Farm...