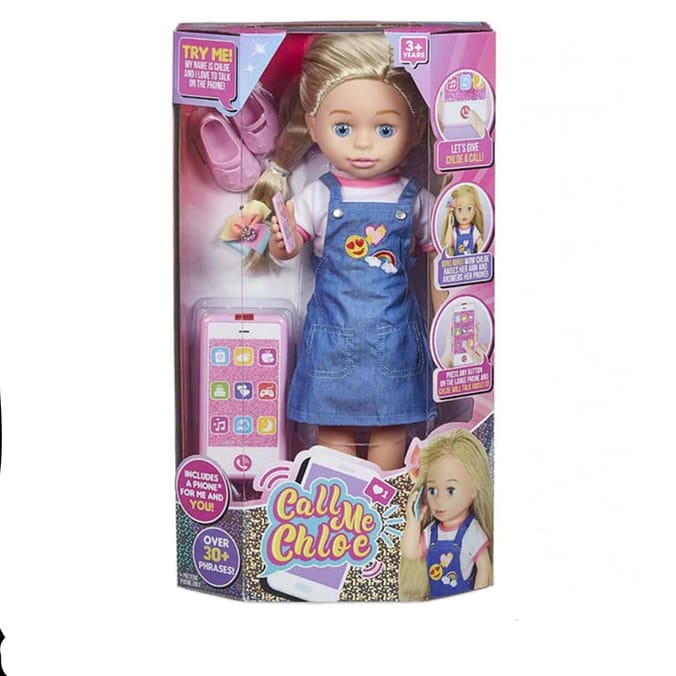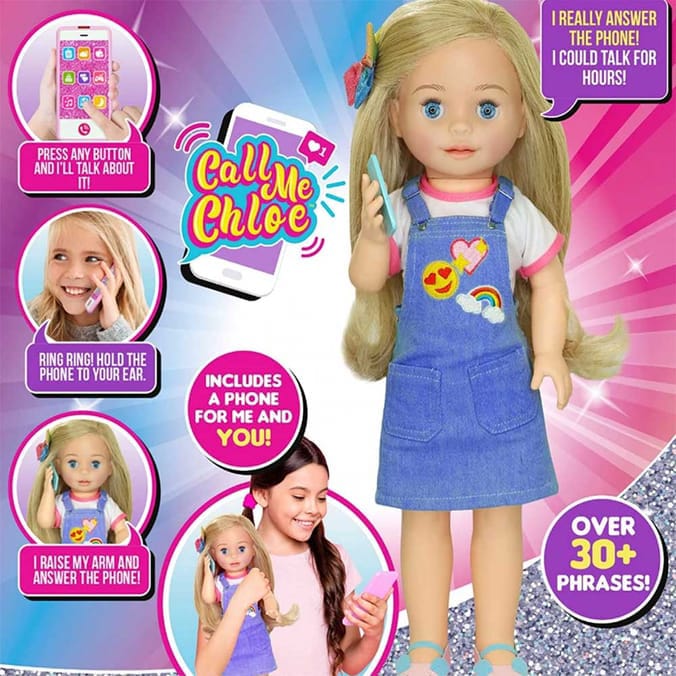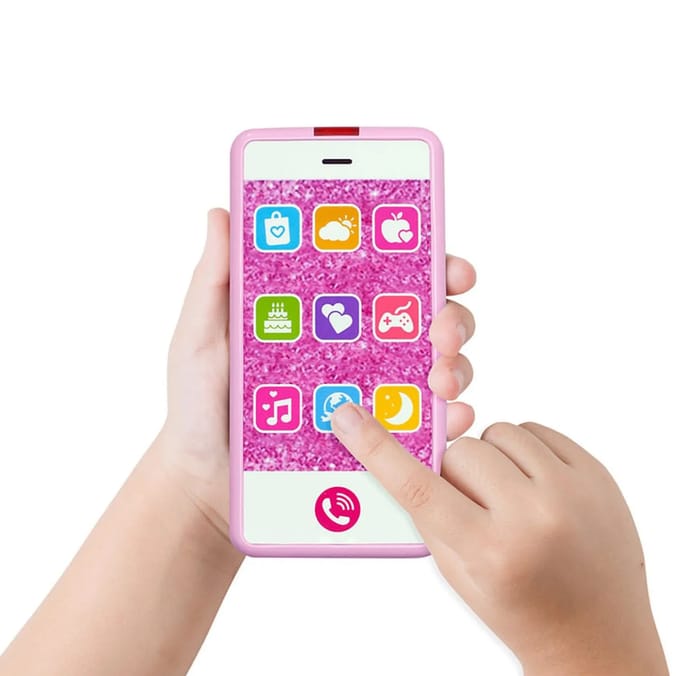 Based on the extremely popular play pattern of making pretend phone calls, Call me Chloe is the 18 large scale interactive doll, that comes with her own mobile phone and a toy mobile phone for you too! The larger mobile phone looks just like a real modern-day smartphone. Chloe just loves to talk, she could talk for hours! Press the call button on your phone and give Chloe a call. Her phone will ring, and she will move her arm to put it to her ear and really talk to you! Her lips really move as she talks for realistic effect. Press one of 9 different icons on your phone to choose a topic and to talk about that subject with Chloe. The 9 subjects that Chloe will talk about are Weather, Shopping, Friendship, Birthdays, Music, Travel, Sleep, Games and Food. There are over 30 phrases that Chloe can say across the various topics.
Dimensions: H42cm (Approx)
Battery Operated
Suitable For 3 Years+
Not suitable for children under 3 years. Choking hazard. Small parts.
More from Character Options...