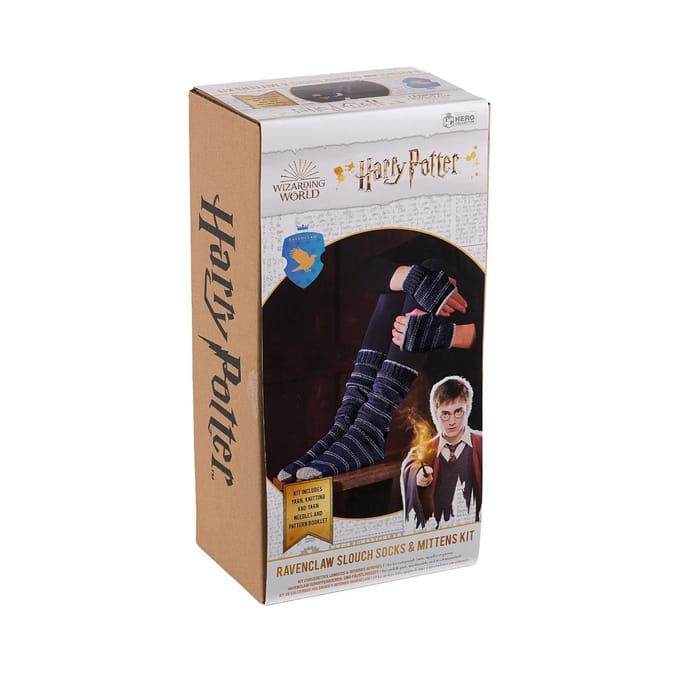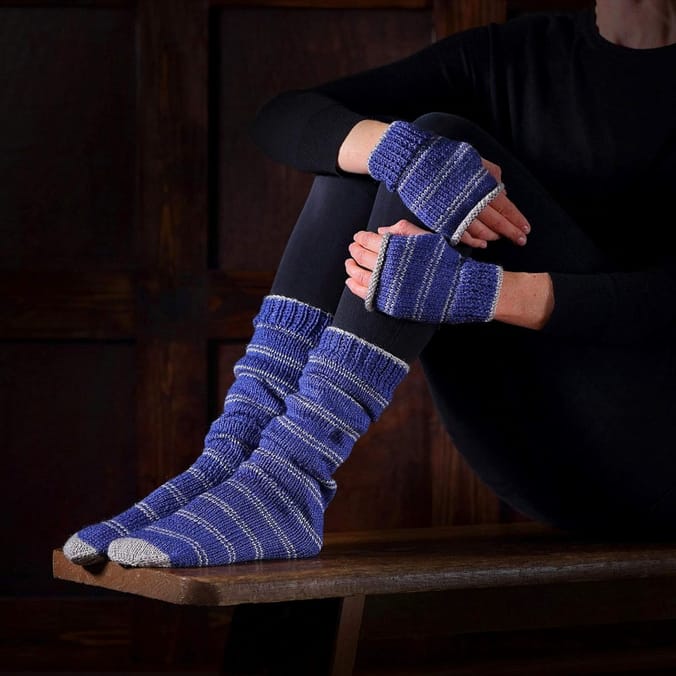 Weave a little magic into your life with this all-new Hogwarts Ravenclaw Socks and Mittens Knitting Kit!

Knit your own Ravenclaw House slouch socks and mittens using the house colours of indigo and silver for the stripes. The pattern will help you create a Harry Potter-inspired inspired mittens & slouch socks to match your outfit or scarf. Treat yourself or perhaps you have a house-elf that would be all too happy to receive them?

Kit Includes: Yarn, Knitting and Yarn Needles, House Patch and Pattern Booklet
More from Harry Potter...