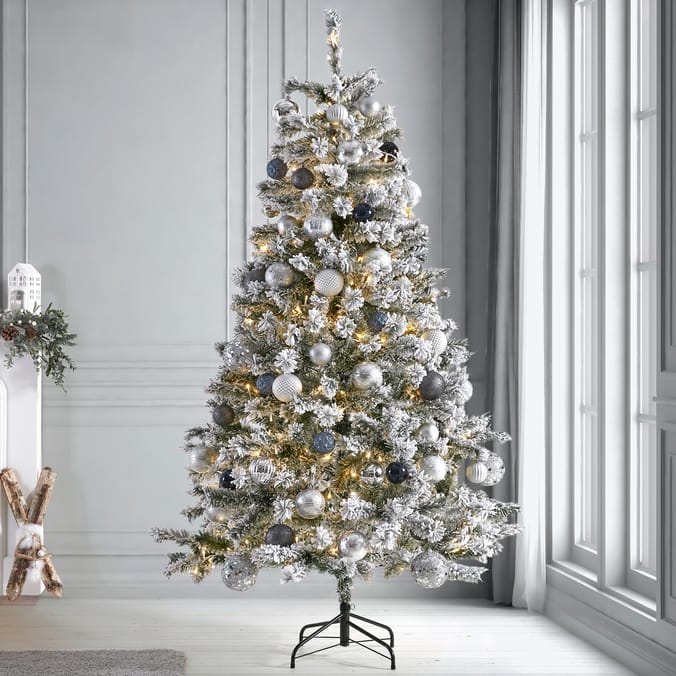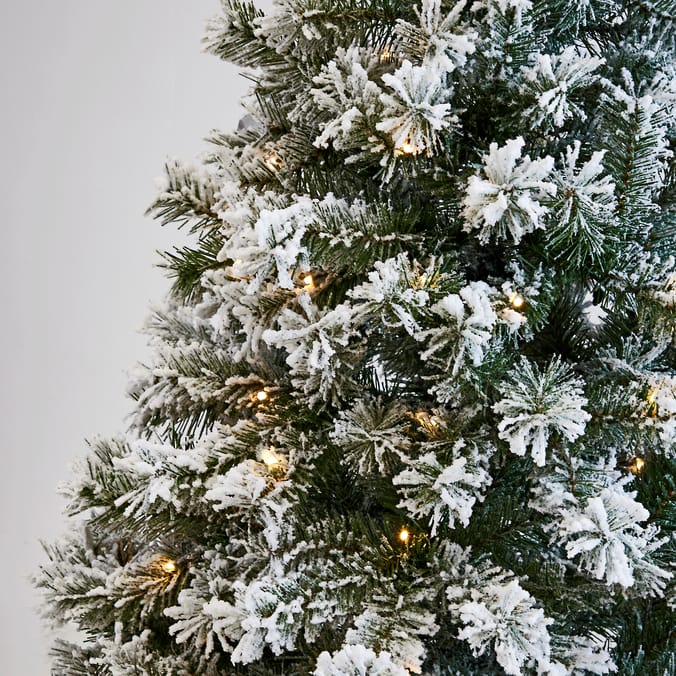 Celebrate Christmas in true winter style this year with this stunning natural looking tree complete with a snow covered finish. Perfect for your living room or hallway, the luxury 7ft Pre-Lit Christmas tree is easily assembled and once adorned with beautiful decorations, it will make the ideal place to stash all of your presents beneath, ready for the big day! As the tree is artificial, it is guilt-free and re-usable so you can create your own magical winter wonderland in your home for you and your loved ones throughout December, year after year.

Decorations not included. Sold seperatly

180 Warm White LED's
Mains Powered
660 Tips (Approx)
Dimensions: 2.1m (Approx)
Metal Folding Stand
More from FF Simply Silver...