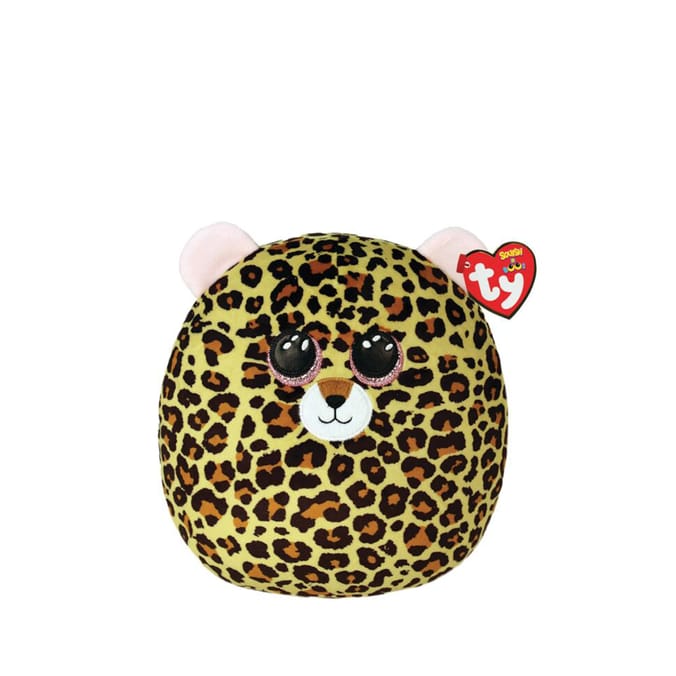 This super squishy Squishaboo is named Livvie the Leopard! Livvie has a cuddly cushioned round body featuring soft yellow fur, with brown leopard spots and cute round pink ears! She also has pink sparkly eyes! Snuggle up together on a rainy day or take this cuddly pal out for a play!

Each Ty companion comes with its own little swing tag introducing them to their lucky new owner.

TY Squish A Boo - Livvie
10 inch
Hand wash only
Suitable for all ages

Remove tags before giving to children.