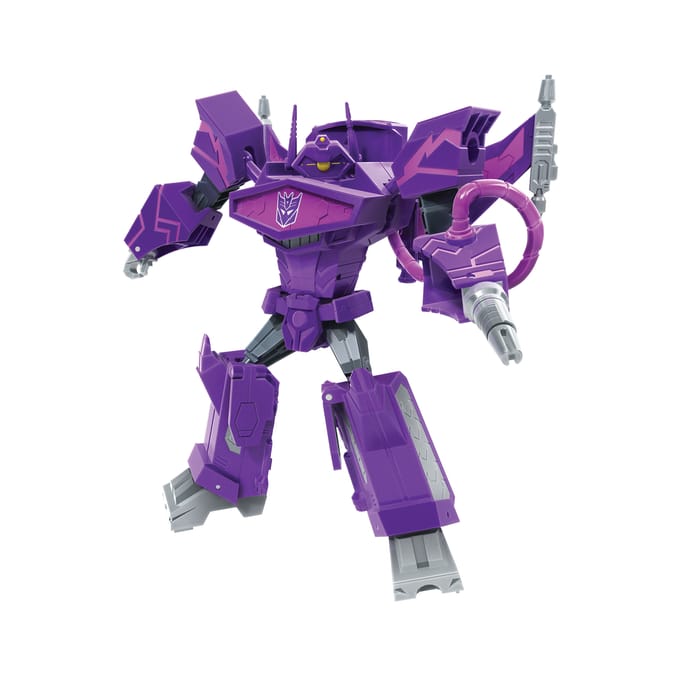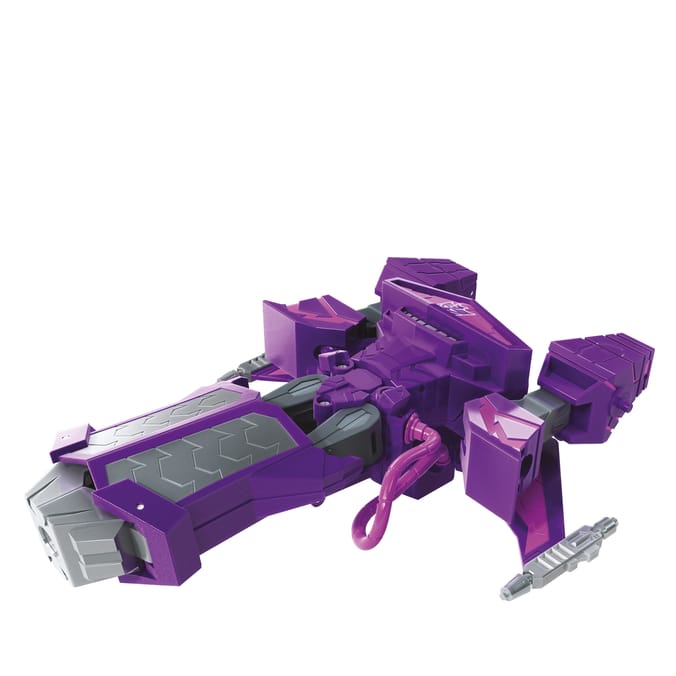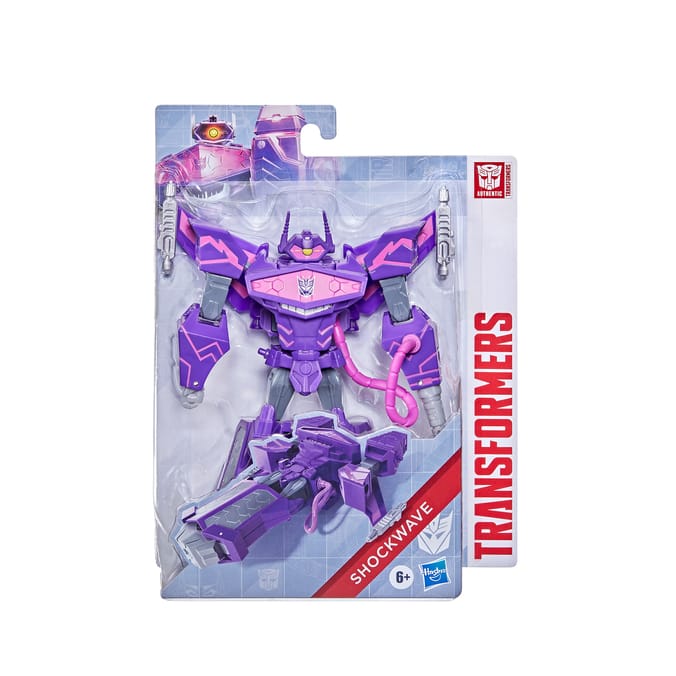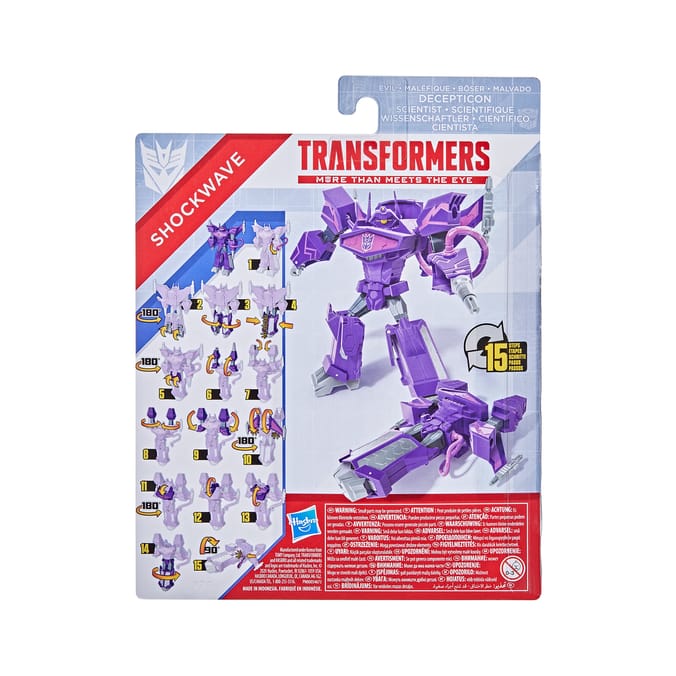 Transformers Authentics figures feature popular Transformers characters at a 7-inch scale and are a great way to start your Transformers collection. This Shockwave figure converts from classic robot to Cybertronian hovercraft mode in 14 easy steps, with simple conversion perfect for Transformers fans age 6 and up. Collect other Transformers Authentics figures to stage epic battles between the Autobots and Decepticons.

Transformers Authentics figures are inspired by popular characters from the Transformers universe.
7-inch Scale
Suitable For Ages 6+ Years
More from Transformers...