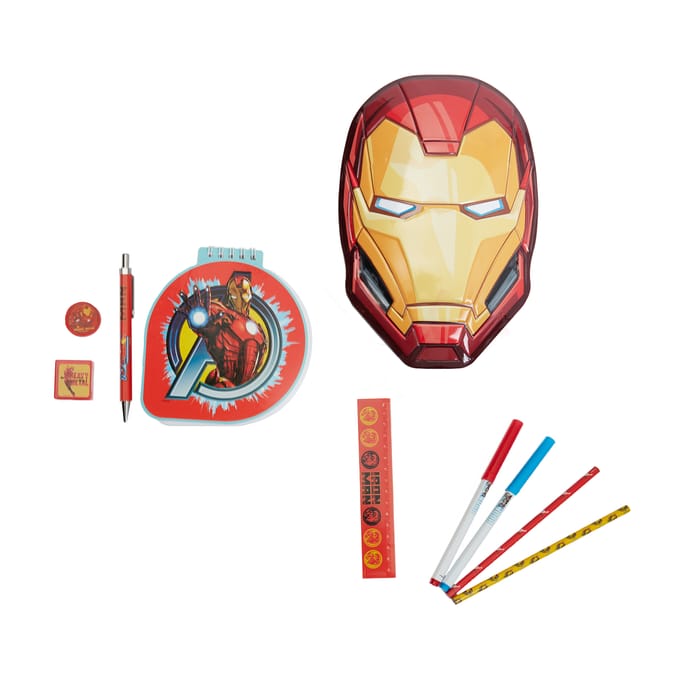 The Iron Man Bumper Stationery Tin is a collectible tin box featuring an image of the iconic Marvel superhero, Iron Man. It is designed to store stationery items such as pencils, pens, erasers, and other small items. The tin is decorated with graphic designs related to the Iron Man character, making it an ideal gift for fans of the comic book series or the Marvel Cinematic Universe.

Set Includes 1x Ringbound Notebook 1x Pencil Tin 1x Ruler 1x Sharpener 1x Eraser 1x Ballpoint Pen 2x HB Pencils 3x Felt Tips

11 Accessories
Iron Man Design
More from Arts, Crafts & Stationery...