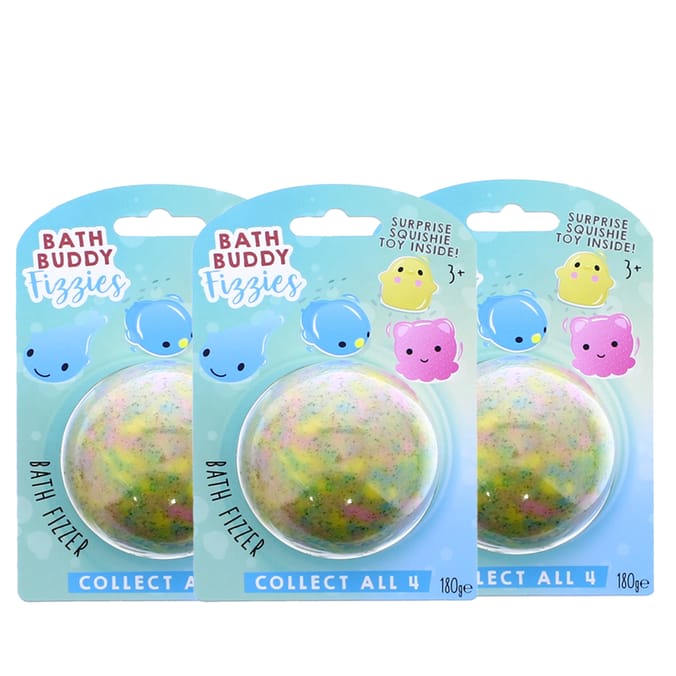 These fizzies are designed to be dropped into a bath, where they will dissolve, releasing fragrances and moisturizing agents into the water. To use Bath Buddies Fizzies, simply fill your bathtub with warm water, drop in the bath fizzer, and watch it dissolve. As the fizzer dissolves, it will release its fragrance and moisturizing ingredients, creating a luxurious and relaxing bath experience. Enjoy bath time with this Bath Buddies Fizzy! Containing squishy toy, enjoy the magical colours of the bath and receive a squishy toy to keep forever.

Surprise Squishy Toy Inside
Suitable For Ages 6 Years +
For External Use Only
4 Toys To Collect
More from Health & Beauty...