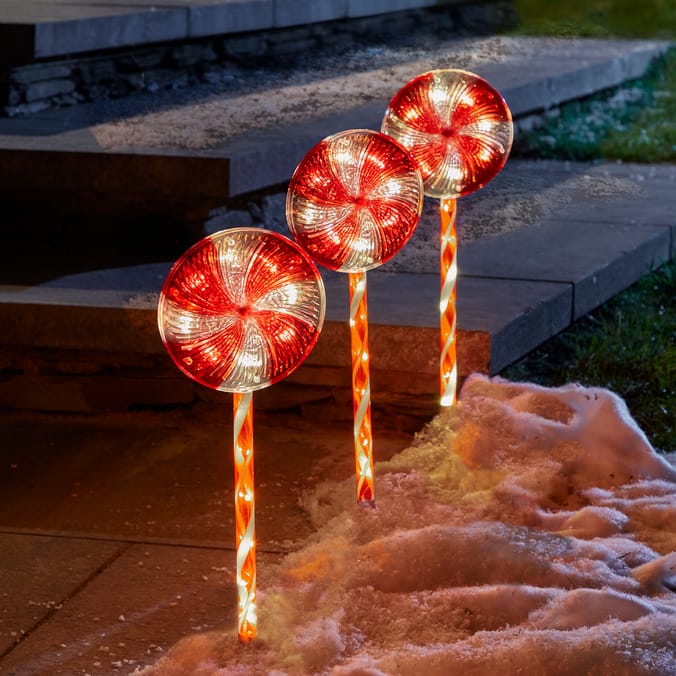 Bring your festive cheer outdoors this year with our perfect candy stakes. The bright LED's will light the way up your path or border your patio. Add to your candy stakes with our inflatable character range.
Dimensions: H48cm (Approx.)
Outdoor Use
Timer Function
Battery Operated
This is not a toy, keep away from children and pets during use and assembly. Do not operate in packaging. Keep away from heat source or naked flame. Do not submerge in water or any other liquids. Check for damage before use, do not use if product or cable are damaged. Do not stretch, twist or trap cable. This product is for indoor & outdoor use. Ensure cable is placed such that no trip, entanglement or strangulation hazards are likely to occur. Do not attempt to replace the "non-replaceable" bulbs. This product is for decorative purposes only.