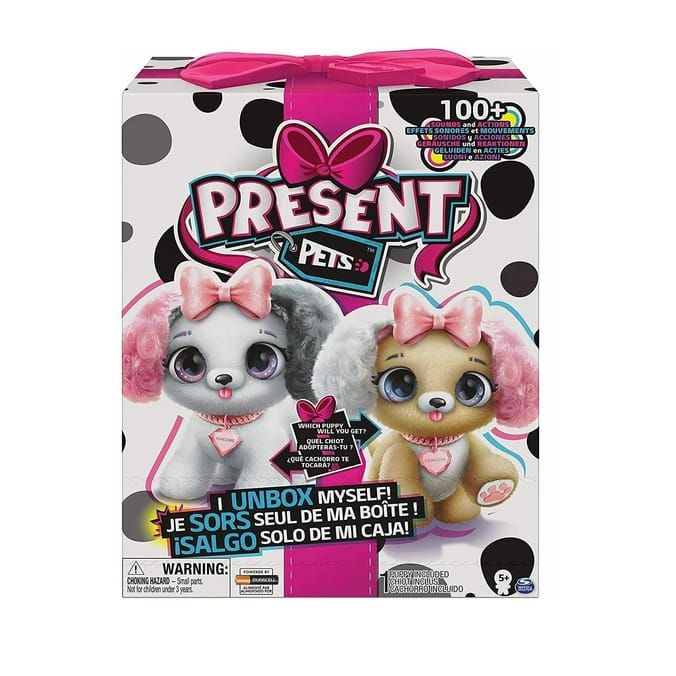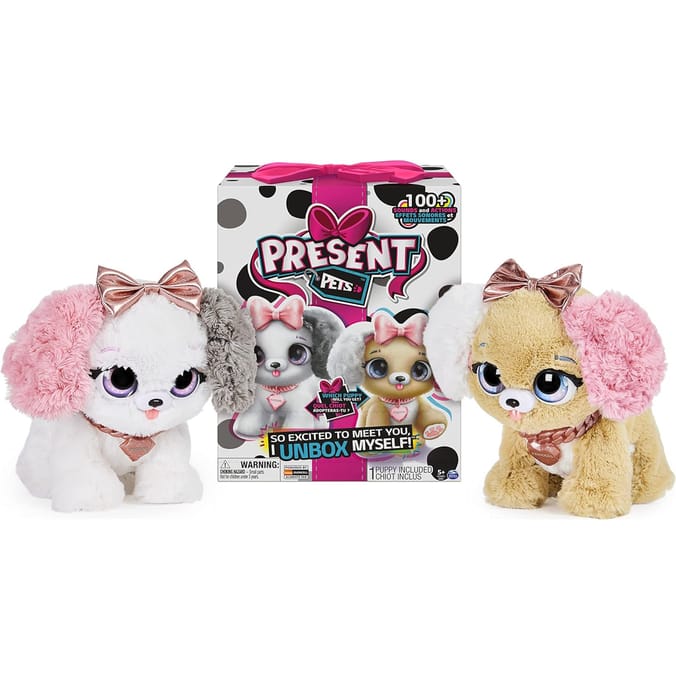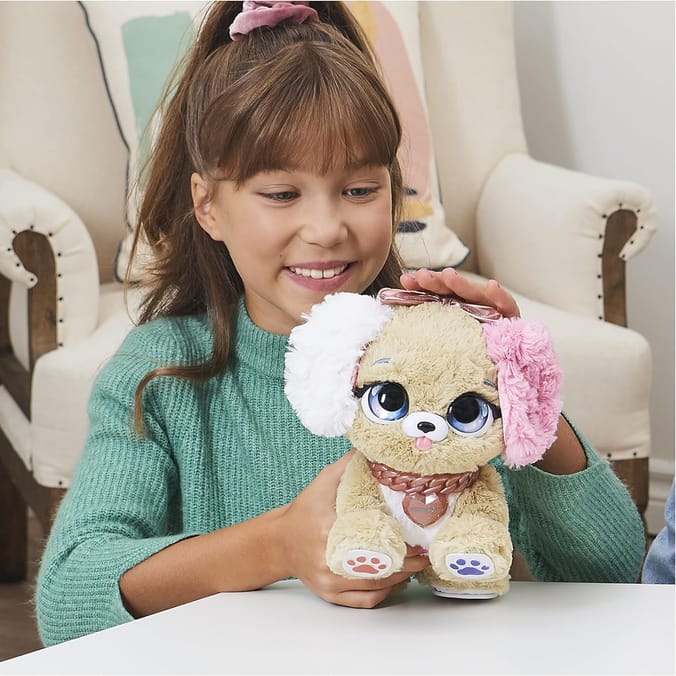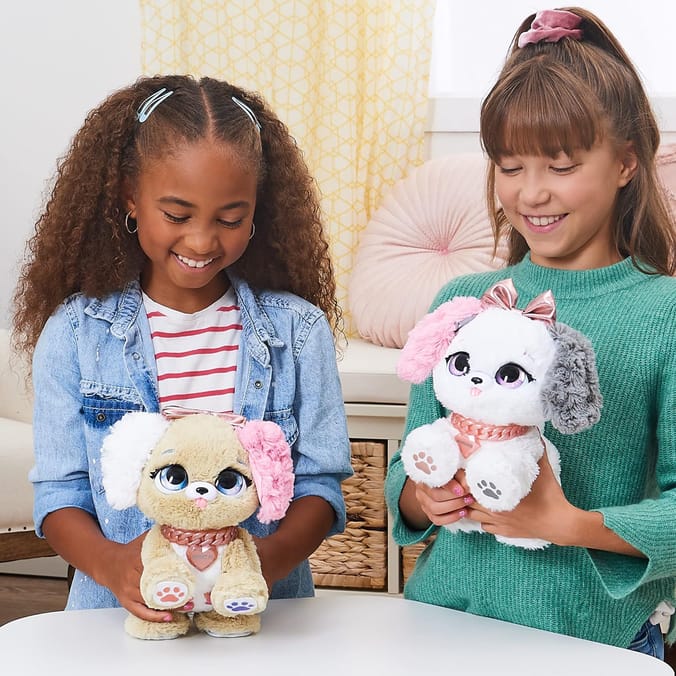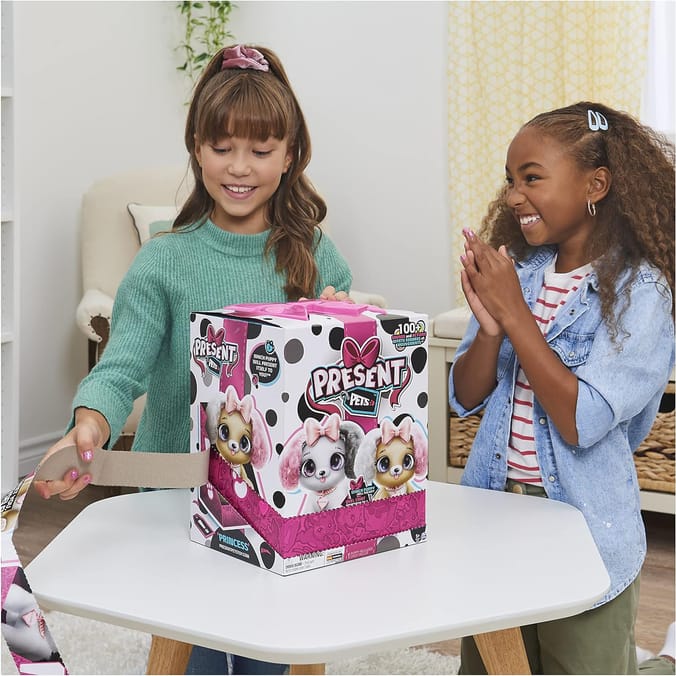 Waiting inside each Fancy Pup themed box is an adorable interactive puppy just for you. She is so excited to meet you as she paws her way out of her own gift box! With one of two possible Fancy Pups available in every box, you wont know which puppy youre getting until she unboxes herself. To start the big reveal, unwrap the boxs outer layer and pull the gift tag. The box will instantly start to shake as your sweet pup eagerly paws her way out! The front panel pops open, revealing which Present Pets Fancy Pup is inside Princess or Kweenie! Each Fancy Pup has expressive eyes, a soft plush body and rose gold details on her paws, ears, collar, and bow. Shes so cute! When she reveals herself, your new pup sings a special unboxing song!
Her tail will wag faster, as she taps and shuffles her paws and lets out the cutest puppy giggle!
Your puppy even recognises when you speak to her!
Pet her head and shell happily give you kisses
Tickle her tummy to get her excited to play!
Suitable for 3 years+
Not suitable for children under 3 years. Choking hazard. Small parts.