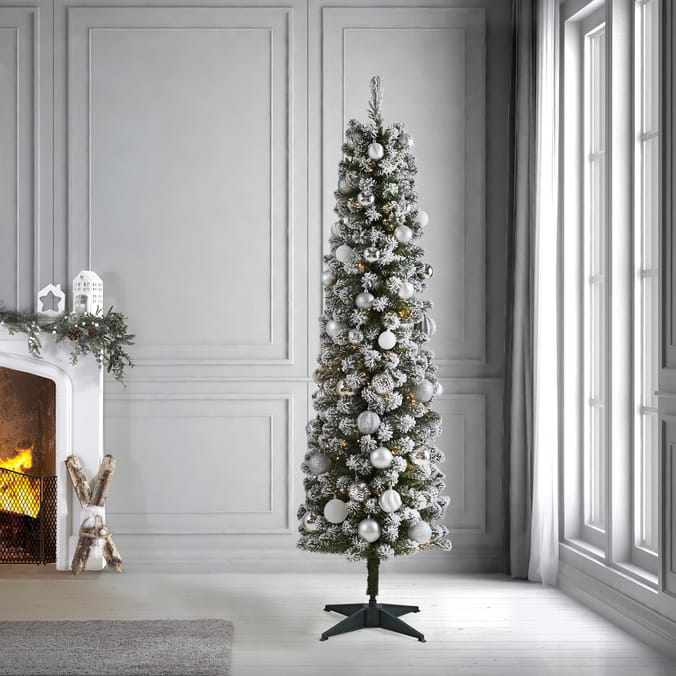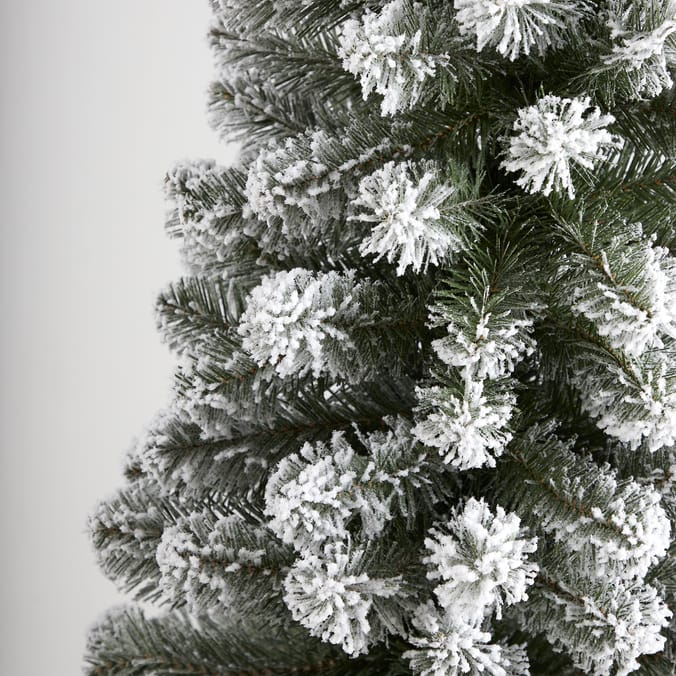 Decorations not included
Make your home look like a winter wonderland!
The snowy slender tree is a perfect addition to capture the magical time of Christmas. The easily assembled tree will make a stunning centrepiece and will ensure your home is looking festive for the holidays! Perfect for your living room or hallway, the tree gives a realistic snowy feel and once adorned with beautiful decorations, it will make the ideal place to stash all of your presents beneath as you prepare for the big day!
As the tree is artificial, it is guilt-free and re-usable so you and your loved ones can have yourselves a merry little Christmas year after year.
Dimensions: H180cm (approximate)
305 tips (approximate)
Indoor only
More from FF Simply Silver...