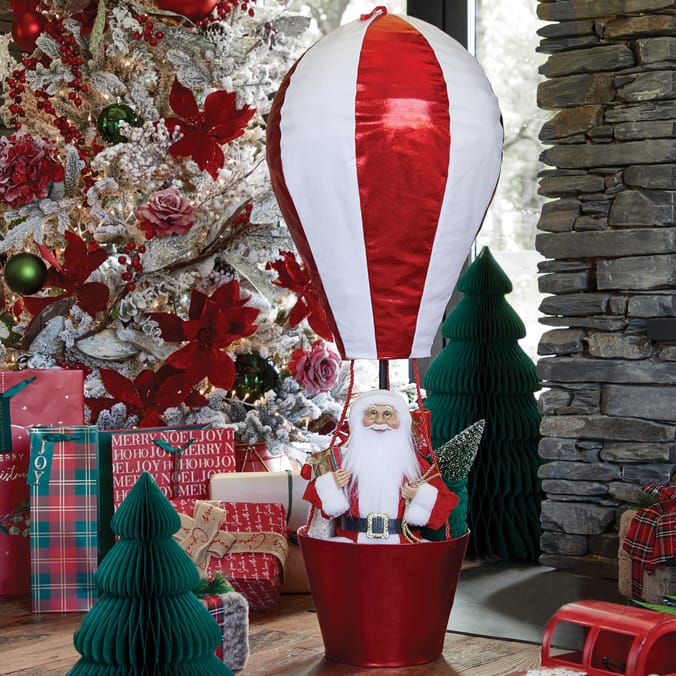 Santa in Collapsible Hot Air Balloon Decoration is a decorative item designed for the Christmas season. It features a representation of Santa Claus inside a hot air balloon structure. The hot air balloon it is collapsible, making it easy to store and reuse in subsequent holiday seasons. This type of decoration can be used indoors to add a festive touch to your home. The Santa in the hot air balloon design is a unique and whimsical addition to holiday decor, and it can be an eye-catching centerpiece for your Christmas displays.
Dimensions: 1.1m Tall (Approx.)
Indoor Use Only
More from FF Cosy Cabin...