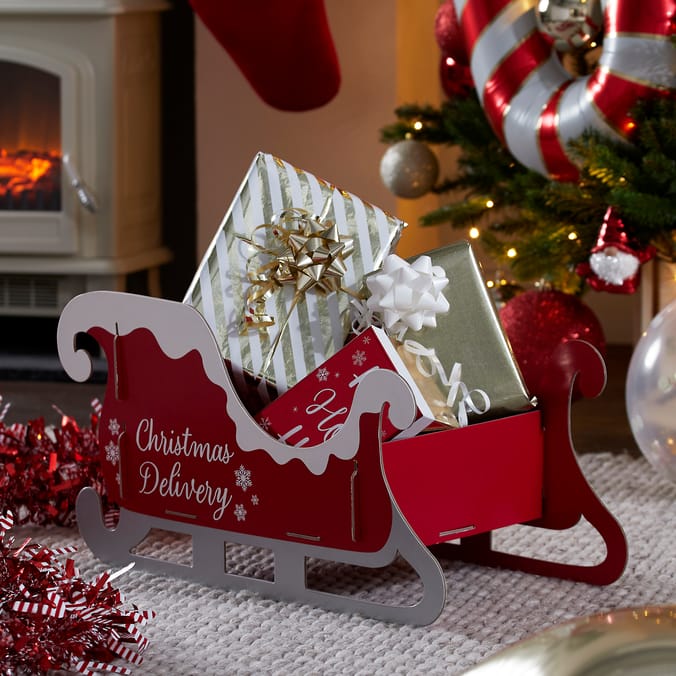 This Christmas present sleigh alternative stocking creates an adorable display for your Christmas gifts. Fill up with gifts and presents to create a unique centrepiece for a beautiful and traditional Christmas scene. This fun and festive decoration is the perfect place for Santa Claus to leave a special delivery. Keep the magic of Christmas alive year after year with this reusable snowy sleigh.
Ideal For Small Presents
Dimensions: 28 x 52 x 20cm (Approx.)
Includes: 2x Side Support, 1x Base, 1x Front Support, 1x Back Support
More from FF Candy Cane Lane...