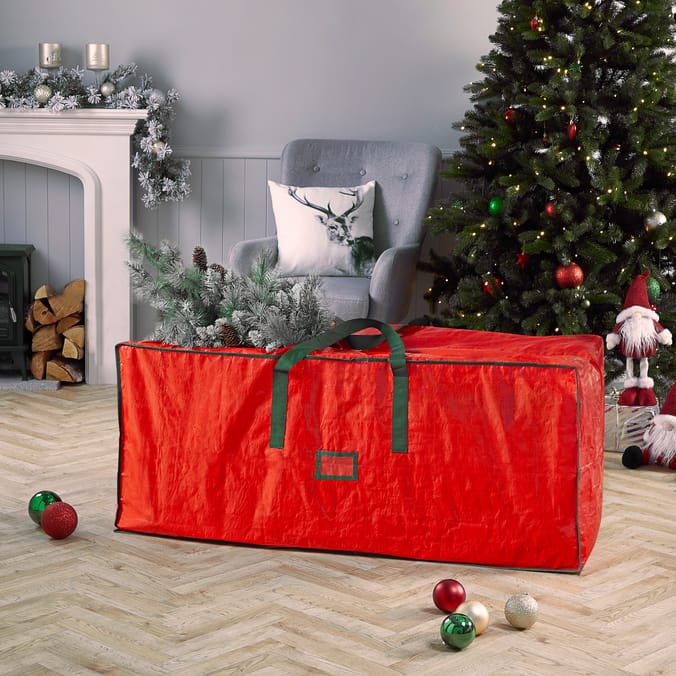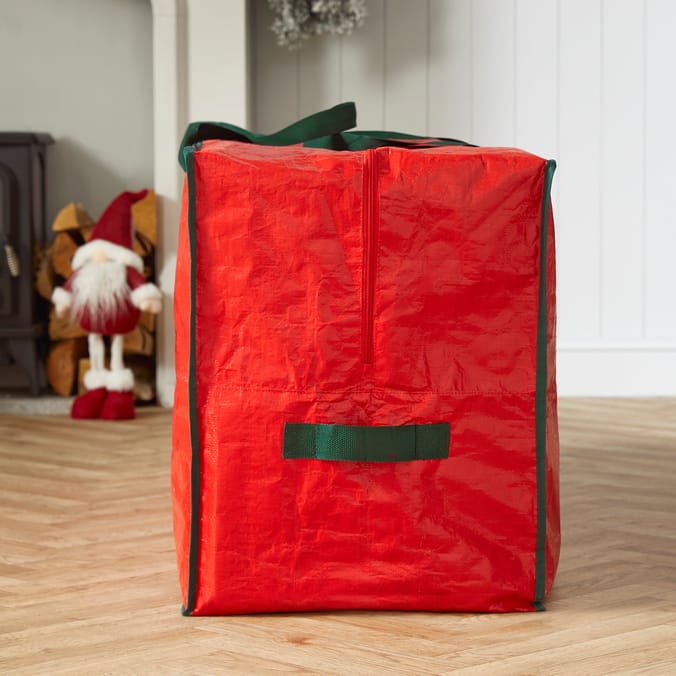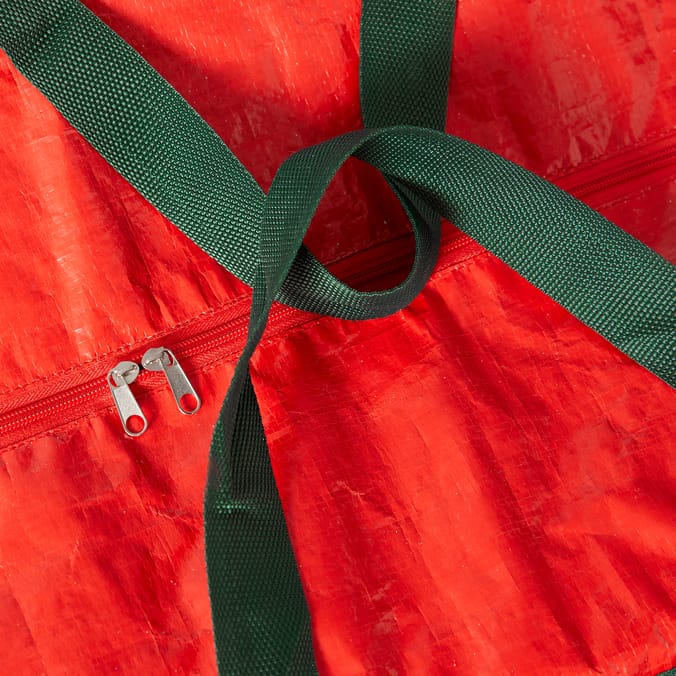 The same thing happens every year. The Christmas festivities are over and it's time to take down the tree until we do it all again the following year. It's now time for the biggest challenge... getting the tree back into the box in which it came. You fight with the branches to get it into the cardboard box, spend hours trying to find the end of the tape to keep it secure and then have to work out a way to get it back into storage.
Well that's a thing of the past! Say hello to the Festive Feeling Christmas Tree Storage Bag which can fit up to an 8 foot artificial tree* in with just the zip of a bag! It protects it from dust as well as moisture, and is made from durable, tear-resistant PE material. The reinforced handles make it easier to carry to your destination.
Fit up to an 7.5ft foot artificial tree*
Zip closure
Protects it from dust & moisture
Made from durable, tear-resistant PE material
Reinforced handles
Dimensions: 120 x 52 x 40cm (Approx.)
Warning: Plastic bags are not toys. To avoid the danger of suffocation, keep plastic bags away from babies and children. Keep away from fire.
More from FF Cosy Cabin...