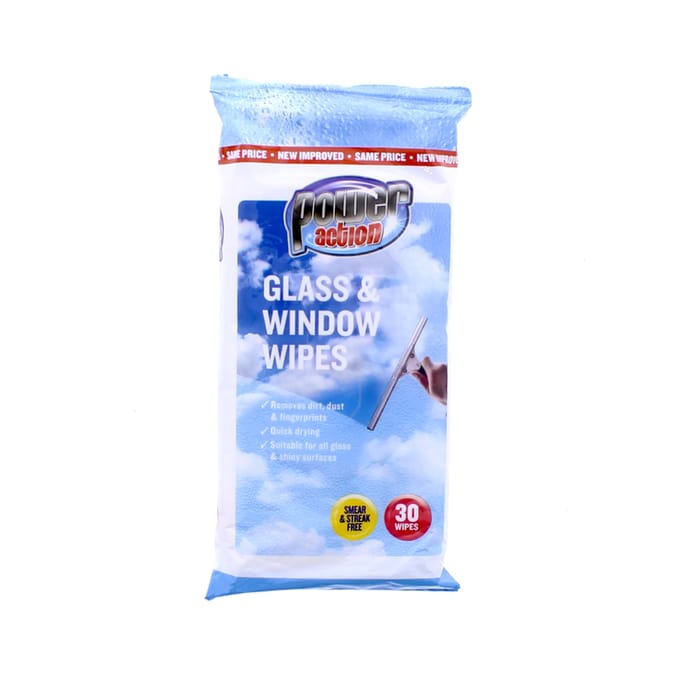 These Power Action Glass & Window Wipes are perfect for wiping down glass and windows that other products leave smudged. Use these wipes to remove dirt and fingerprints. Suitable for all glass & shiny surfaces.

36 Packs x 30 wipes
Smear and Streak Free
Do not dispose down toilet.
More from Power Action...