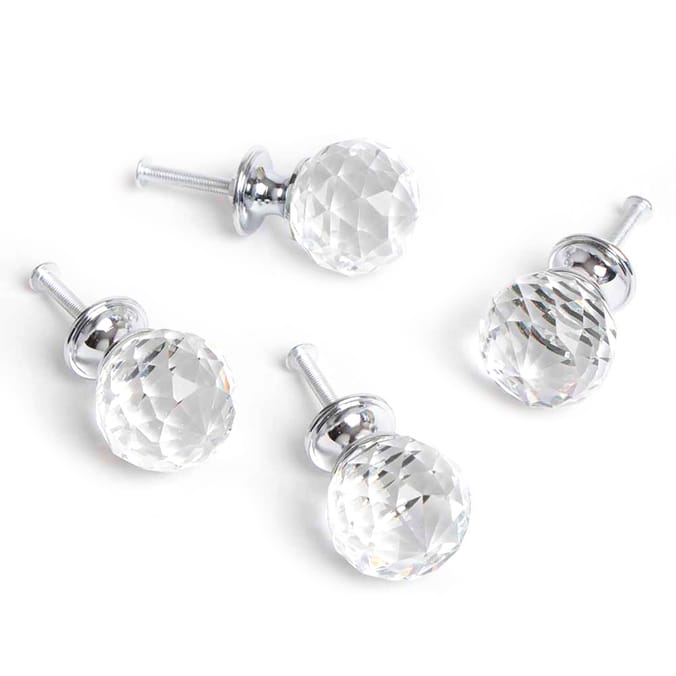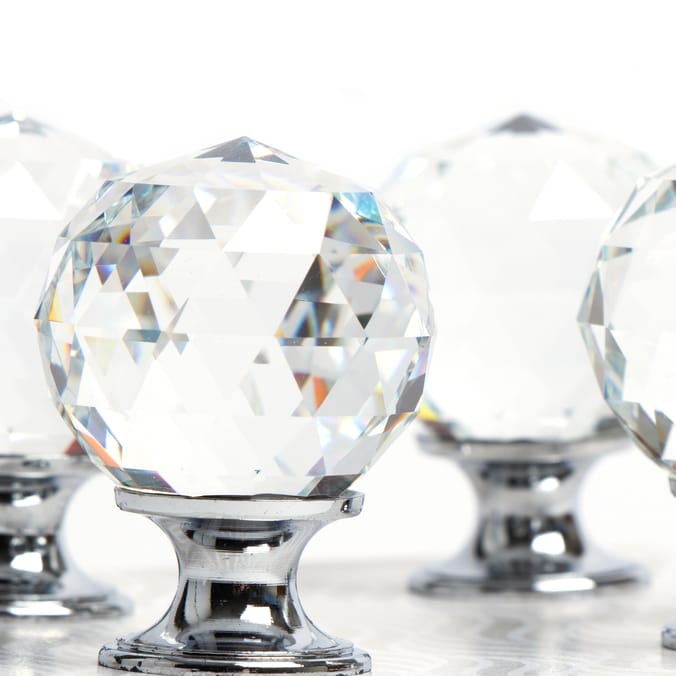 Glass drawer knobs are a type of cabinet hardware that can be used to add a decorative touch to drawers and cabinets. They typically consist of a round knob made of glass that is mounted on a metal or plastic base.
They are sold in packs of four and can be used to replace old or worn knobs on existing furniture, or to add new knobs to a piece of furniture that is being built or repurposed. They can be installed with a screw and a washer.
Crystal Design
Suitable For Any Drawers
Silver Base
More from Home Collections...