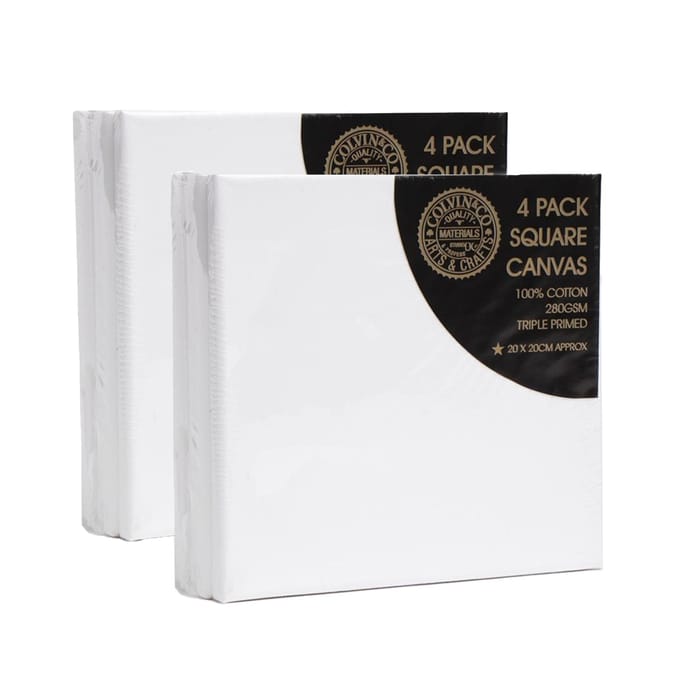 These primed canvases are stretched around a wooden frame, and have edges that give more of a 3D effect. The canvases come as a pack of 4 and include wooden wedges. Perfect for any budding artist.

Perfect for budding artists
Wooden wedges included
Triple primed canvas
8 canvas total
More from Arts, Crafts & Stationery...