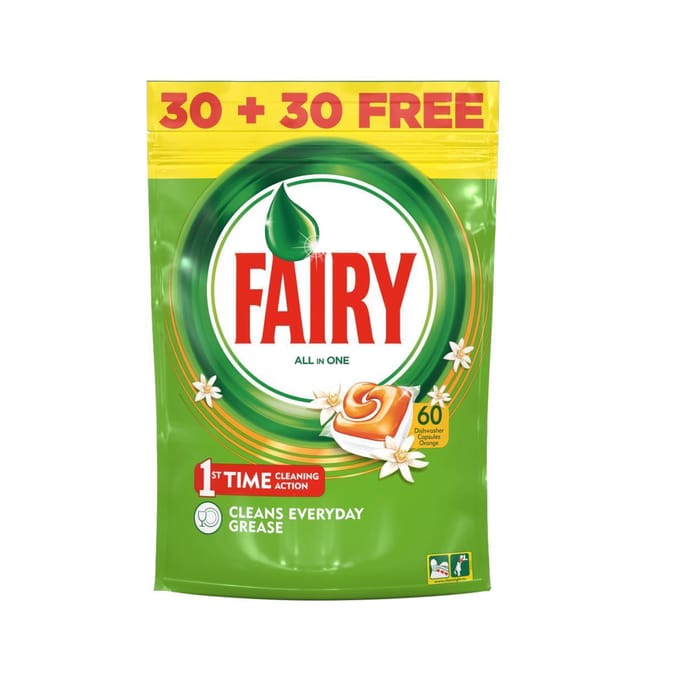 Fairy Original All in One dishwasher capsules deliver 1st time cleaning action and are effective even on dried-on grease, for sparkly clean dishes. Fairy combines liquid and powder in one powerful capsule. Its ultra soluble pouch dissolves fast, so it starts cleaning quickly to get the job done. And they are so easy to use! No unwrapping needed, just place them in your dishwasher detergent dispenser.

1st time cleaning action.
Cleans everyday grease.
Built-in salt and rinse aid action, including glass and silver protection.
Keep your dishwasher smelling fresh and clean.
The ultra soluble tablet dissolves fast.
More from Cleaning & Household...