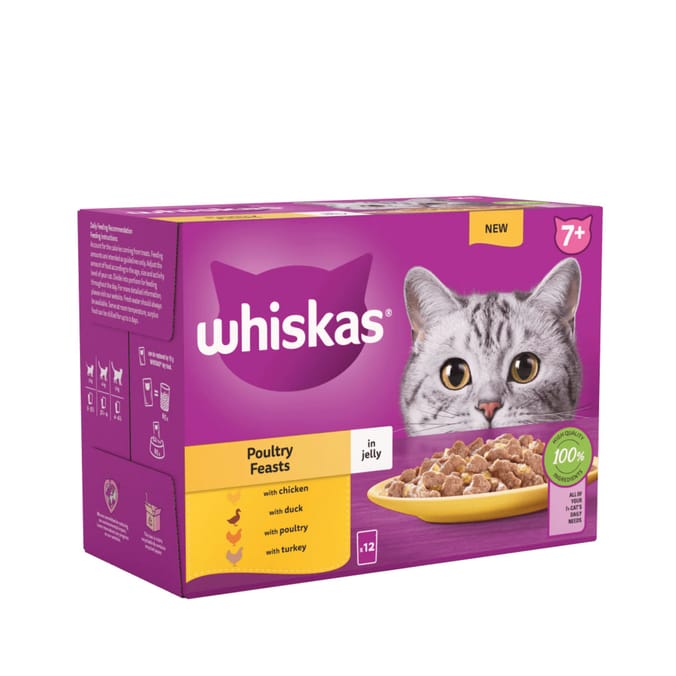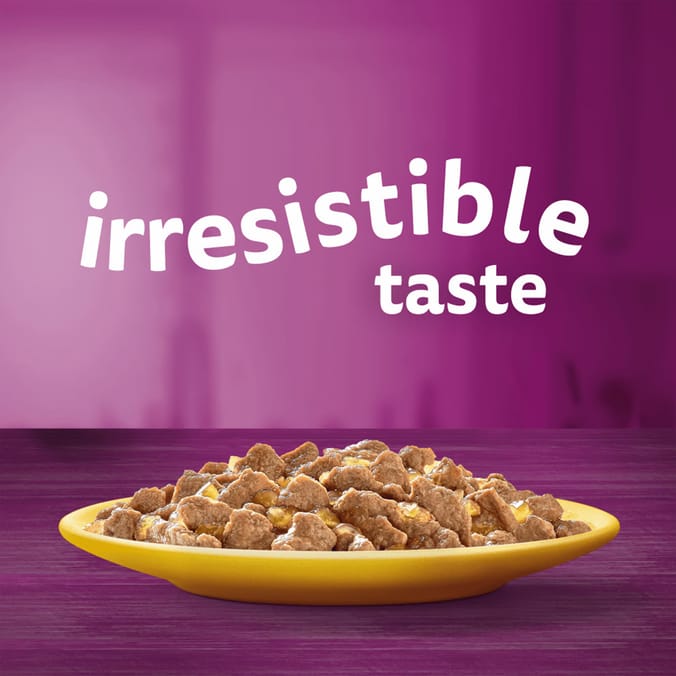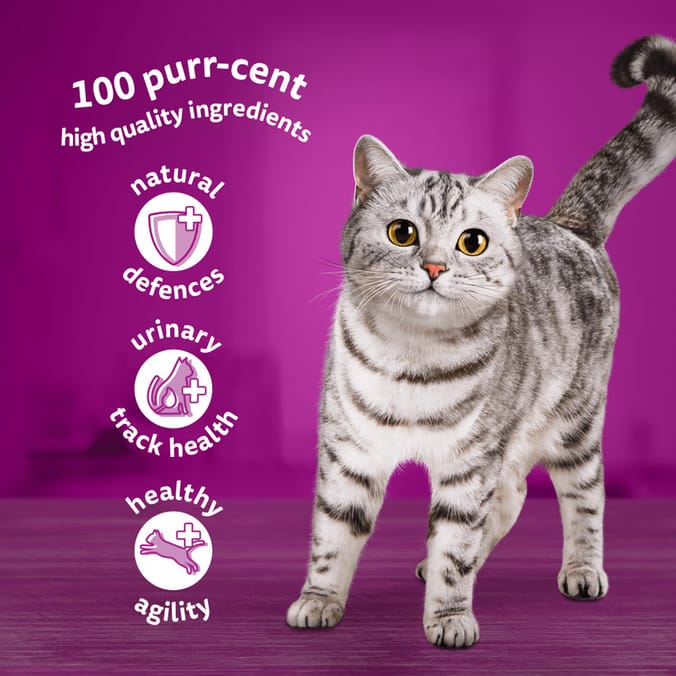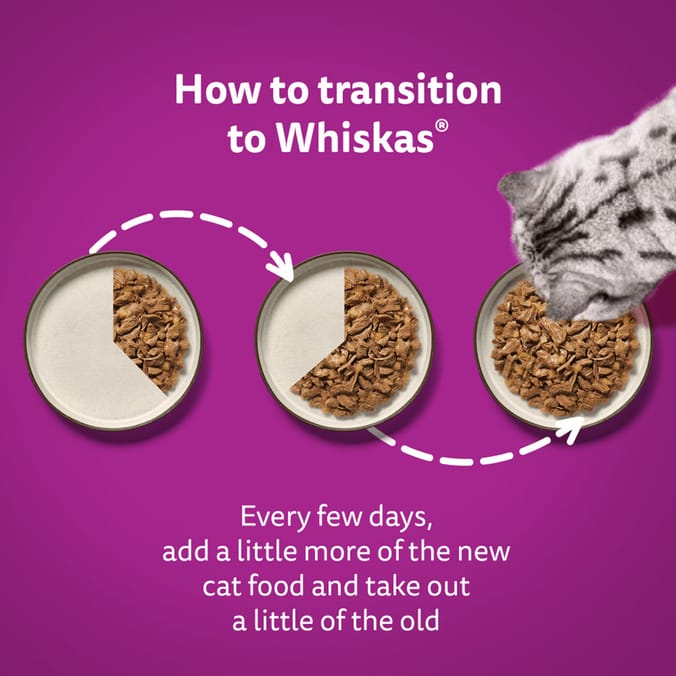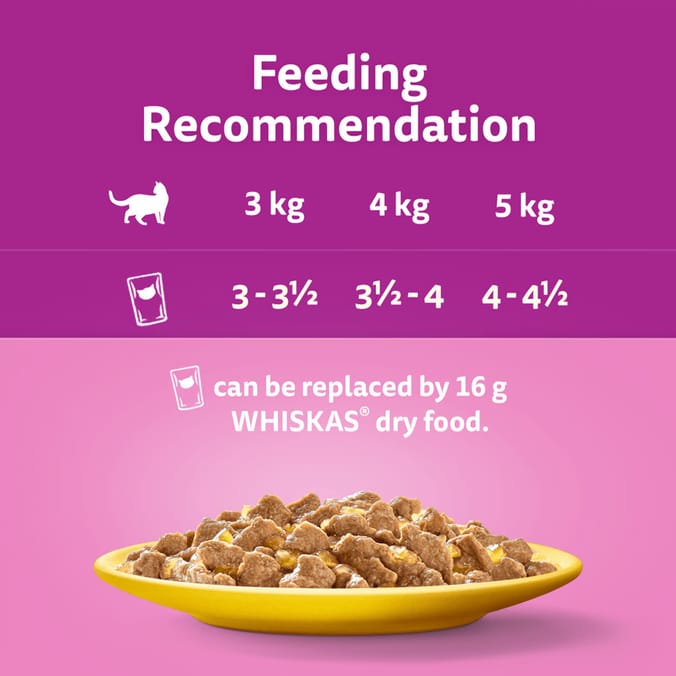 Whiskas 7+ Poultry Feasts adult cat food pouches in jelly are specially prepared to preserve the natural goodness and deliciousness of high quality ingredients and will see your cat rush to the bowl faster than ever before! Made with sustainably sourced ingredients, these cat food pouches contain everything your cat needs to keep them happy and healthy.

Specially formulated to provide 100% of your 7+ cat's daily needs and is a natural source of fibre.
Scientifically balanced mineral levels to support urinary tract health.
B Vitamins & Iron to help keep them agile and full of vitality as they grow older.
Vitamin C, E and Taurine to help support natural defences.
We are committed to reducing our environmental impact. This box is 100% recyclable & contains recycled paper.