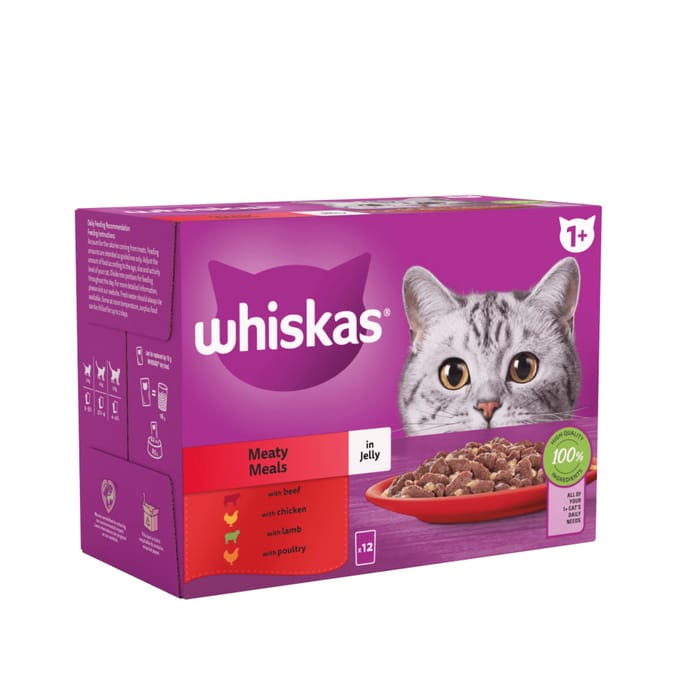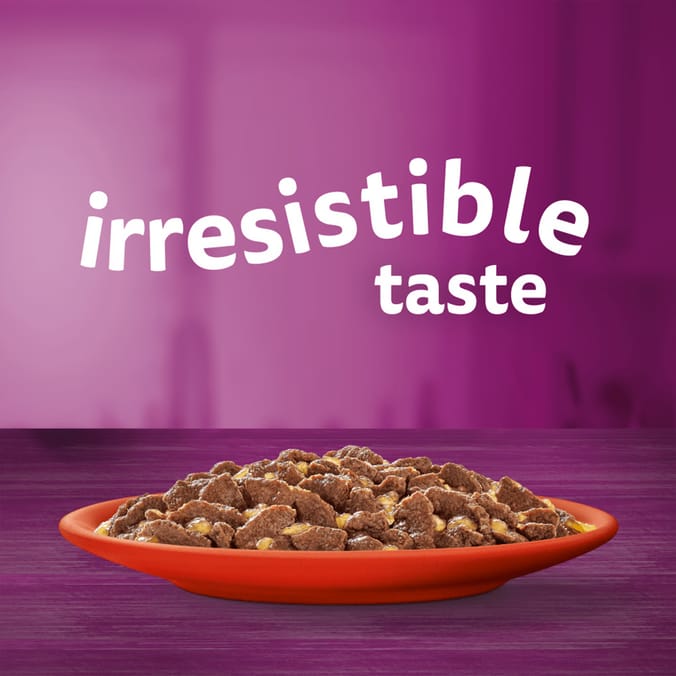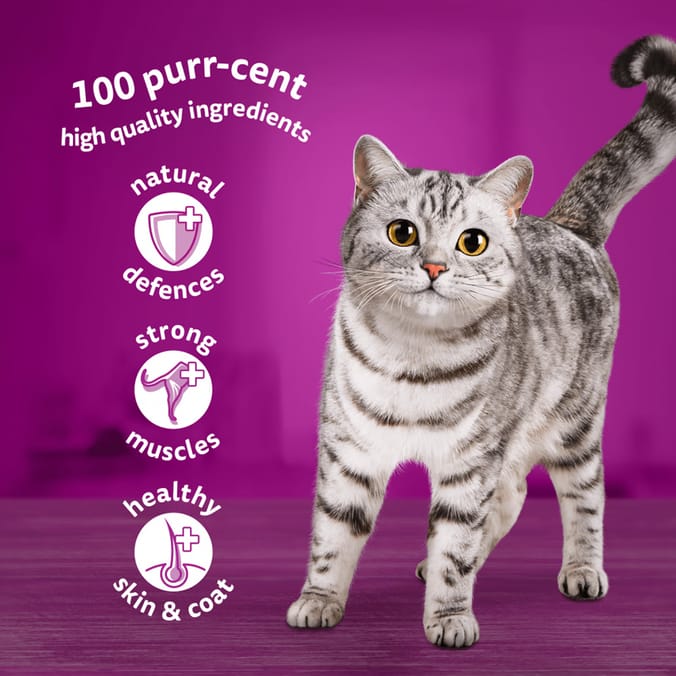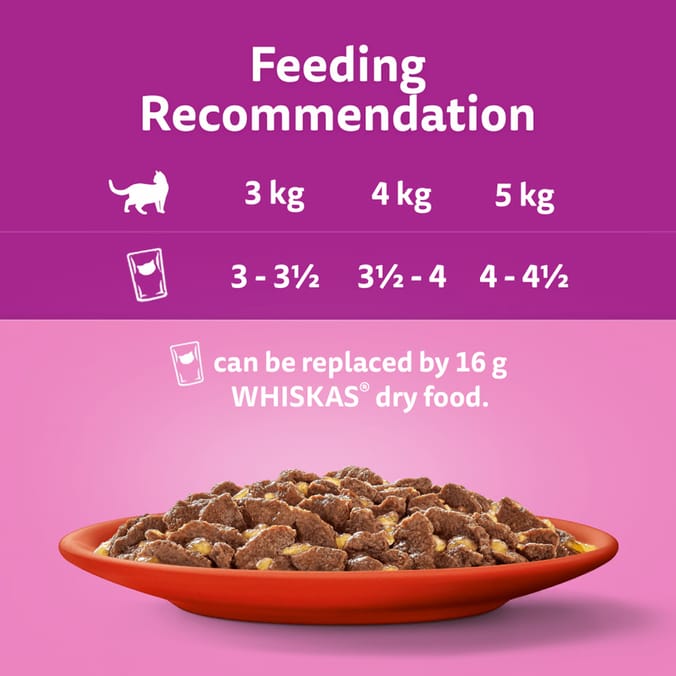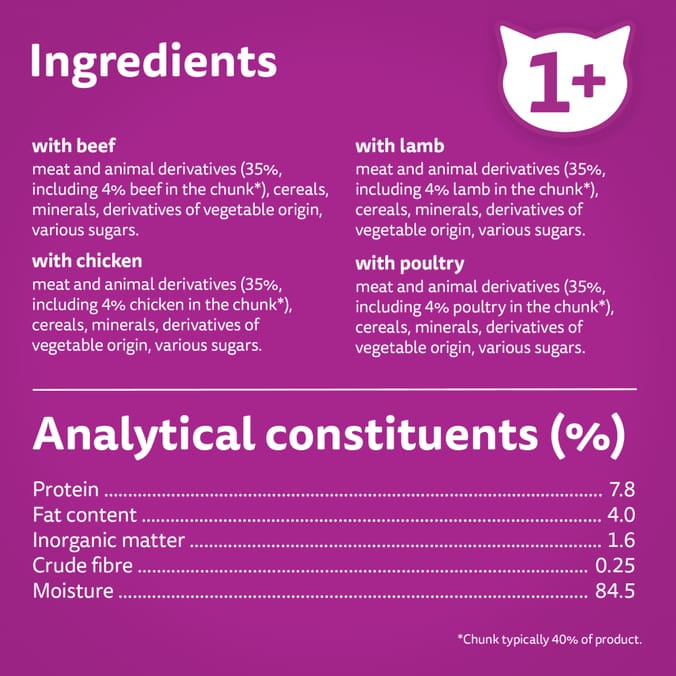 Whiskas Meaty Meals 1+ adult cat food pouches in jelly are specially prepared to preserve the natural goodness and deliciousness of high quality ingredients and will see your cat rush to the bowl faster than ever before! Made with sustainably sourced ingredients, these cat food pouches contain everything your cat needs to keep them happy and healthy.

Made with 100% high quality ingredients and is formulated to provide 100% of your 1+ cat's daily needs.
high quality protein to support strong muscles.
Formulated with Vitamin C to help support natural defences.
With Zinc, essential for healthy skin and coat.