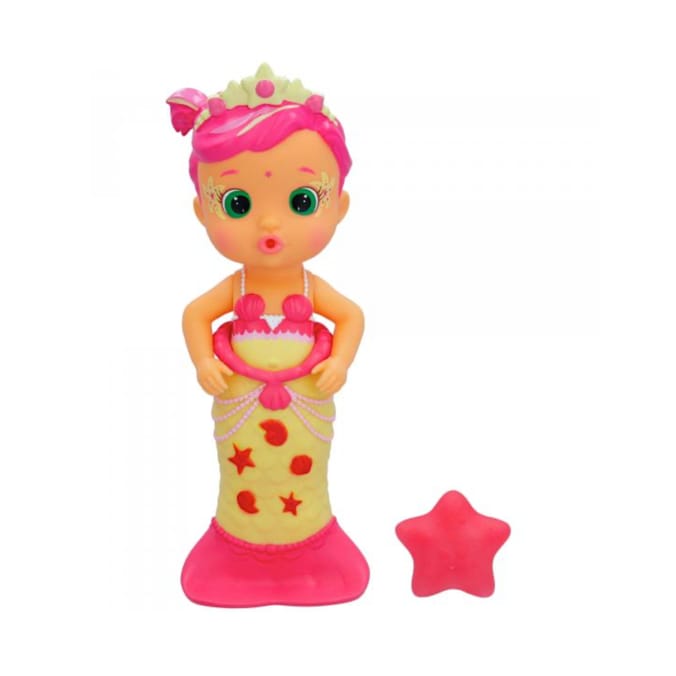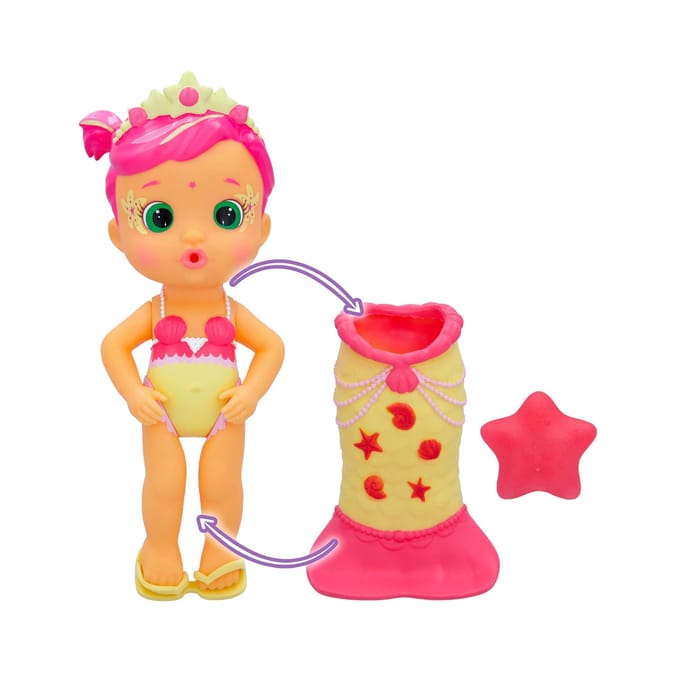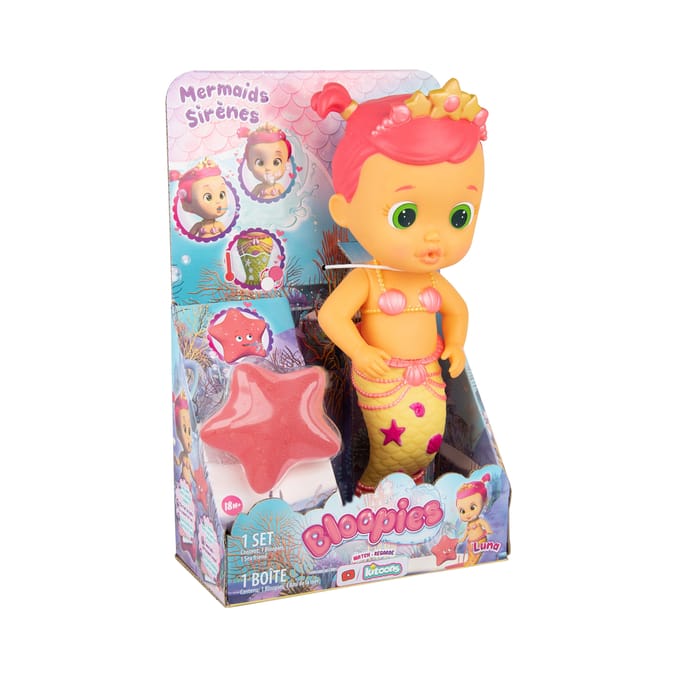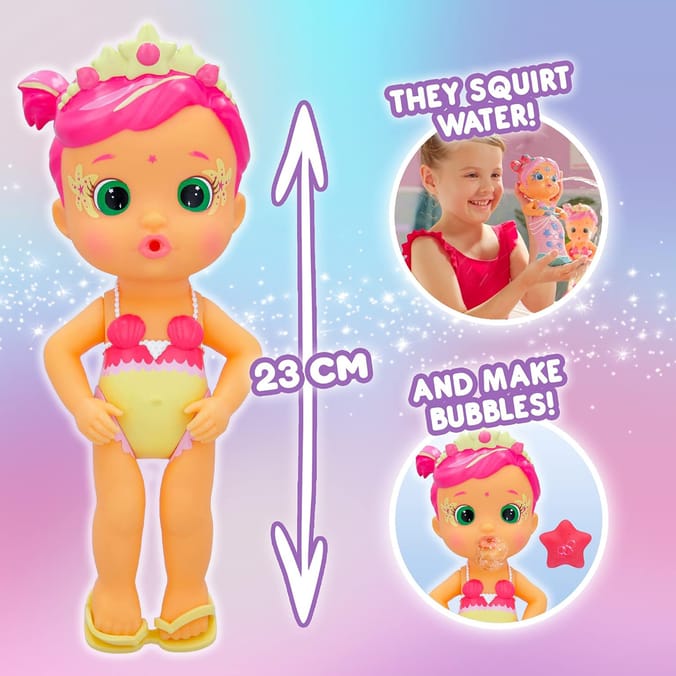 Bloopies are the best bath time friends for kids and they are now MERMAIDS! The mermaids come in pearly and shiny colours with a patterned tail and nice persolised tiaras. They have soft plastic bodies so when you press their bellies they squirt water and blow bubbles! The details on their tail change colour in hot water and go back to the origil colour in cold water! Each doll comes with a sea friend that also squirts water. Each sold separately in an open box.

Dimensions: H23cm (Approx.)
Suitable For Children 18+ Months
More from Dolls & Playsets...