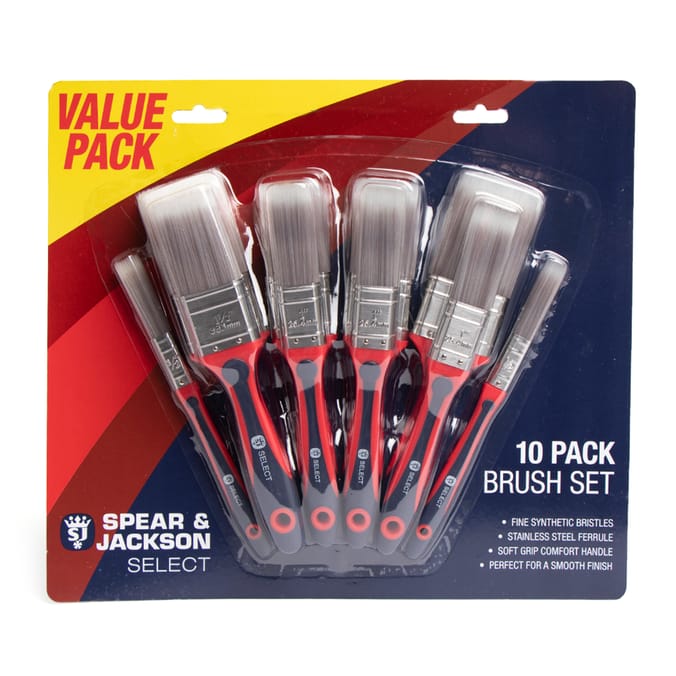 Spear & Jackson is a name synonymous with quality for a reason. When it comes to painting or varnishing, quality is essential which is why these S&J Select brushes are made from the highest quality synthetic bristles, designed to provide a smooth, perfect finish. Even the handle themselves are made with a soft grip comfort design to ensure that you're at your most comfortable, and your results the best they can possibly be.

10 Pack Brush Set
Fine Synthetic Bristles
Soft Grip Comfort Handle
Perfect For A Smooth Finish
More from Spear & Jackson...