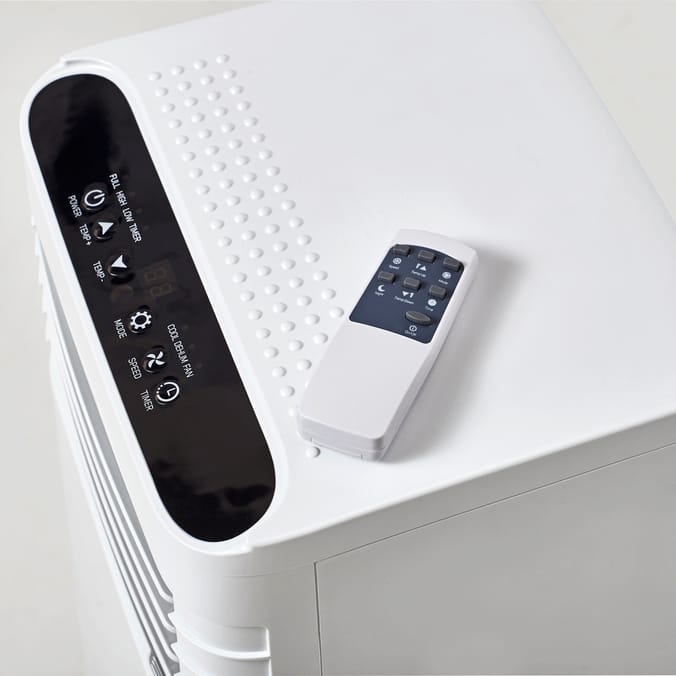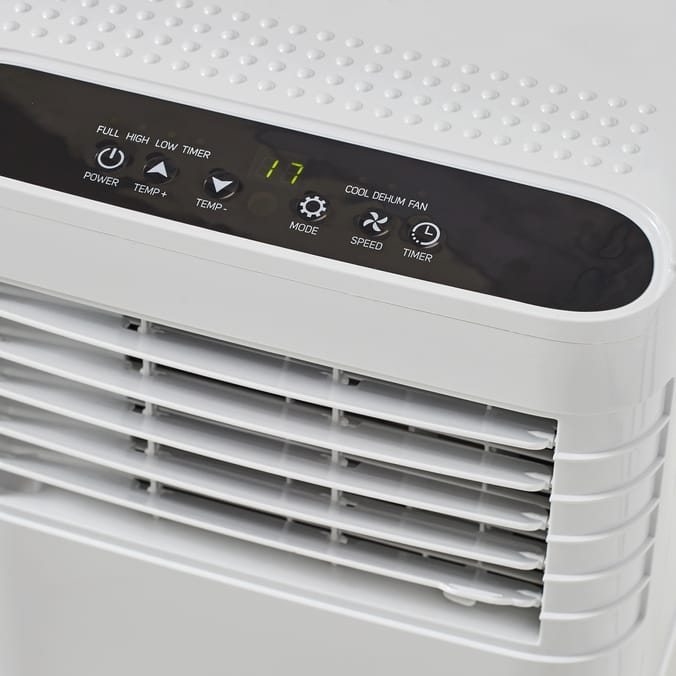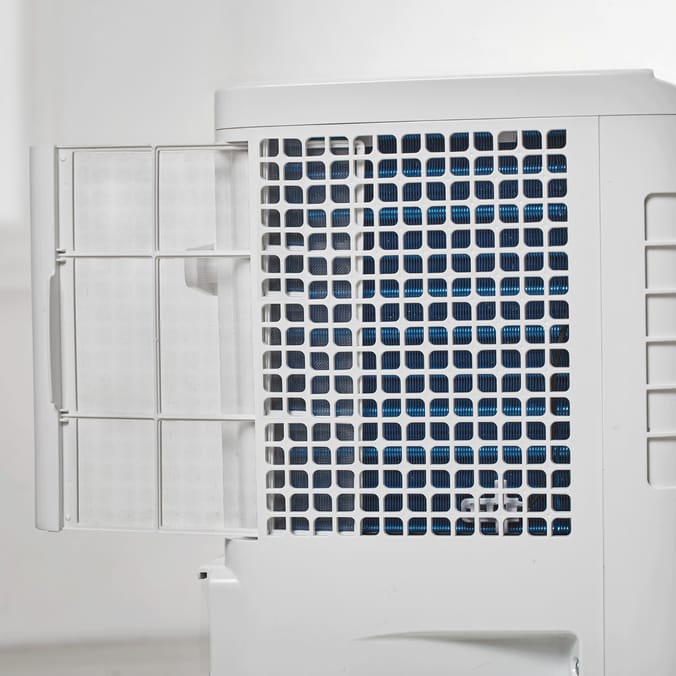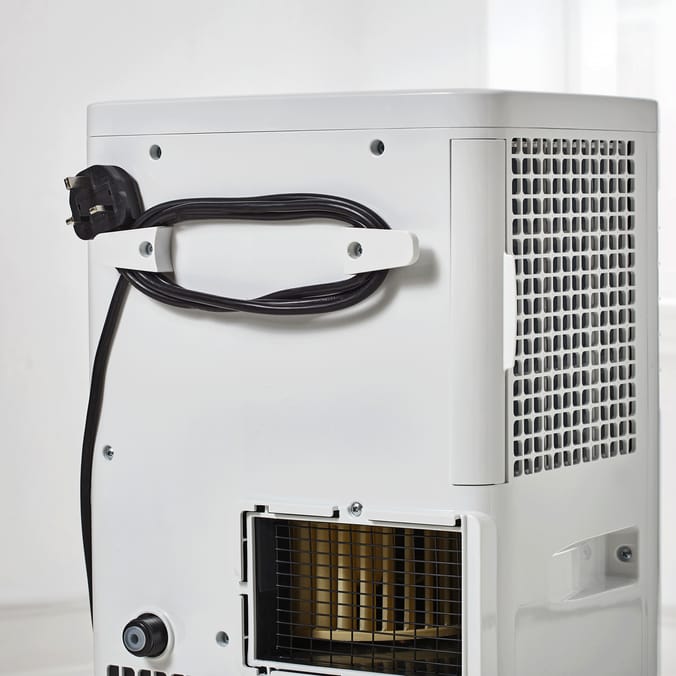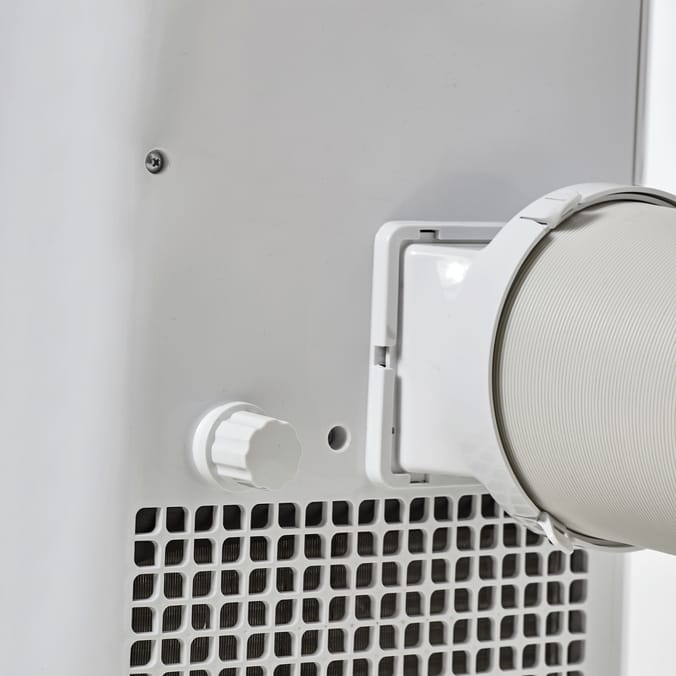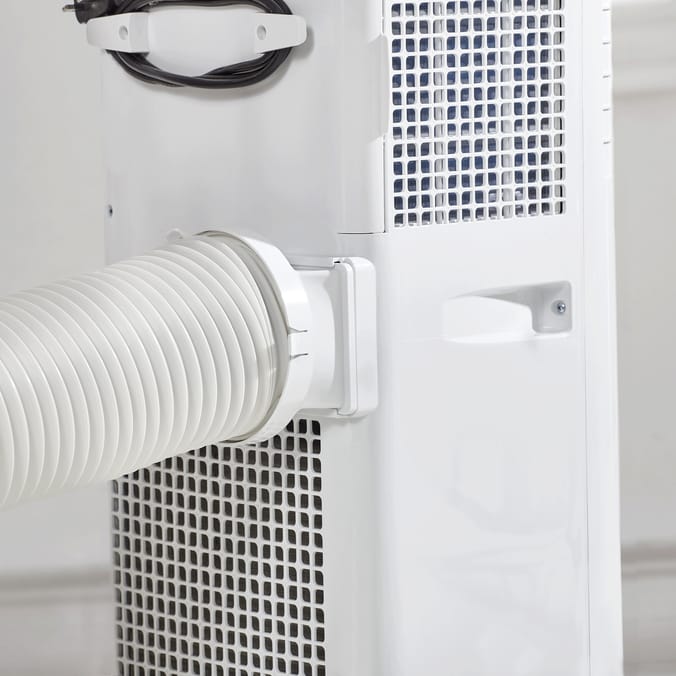 The Pifco 3-in-1 air conditioning unit is the ideal cooling solution for rooms 9-20m2. Includes window fixing kit optimising the unit to provide cool fresh air to the room. Easy to move room to room when required through the day when sun changes position.

Dimensions L33 x W29 x H69cm (approximate)
Cooling settings
Mains powered
Remote control
24 hour timer
Fan settings
9000 BTU
Portable

CAUTIONS

The room space for the installation, use, repair and storage of this air conditioner should be greater than 111.5m2 - DO NOT operate this appliance in a room smaller than this!
If the air conditioner is installed, used or stored in an unventilated room, ensure any build-up of possible refrigerant gas leaks are prevented, as there could be a danger of fire or explosion should the refrigerant come into contact with electric heaters, stoves or other ignition sources.
DO not move the unit unless it is disconnected from the power supply.
This air conditioner must be stored and transported in an upright position or damage to the compressor may occur. If in any doubt, wait at least 24 hours between installing and using the unit.
This unit creates water which is collected in an internal water tank which has a rubber drain plug. It is unlikely but of the tank is damaged during transport or the rubber bung comes out then it is possible that the unit will leak water when it is operated. Prior to each use ensure the drain plug is in place and periodically check the unit when in use to check it isn't leaking water.

WARNING!

The refrigerant used is R290 which is flammable and inodorous.
Compared to common refrigerants, R290 is a non-polluting refrigerant which does not harm the ozonosphere.
Appliance is filled with flammable gas R290.
Appliance is recommended to be installed, operated and stored in a room with a floor area larger than 11.5m2.
The appliance is not to be stored in a room with continuously operating ignition sources (for example: open flames, an operating gas appliance or an operating electric heater).
The appliance shall be stored in a well-ventilated area where the room size corresponds to the room area as specified for operation.
The appliance shall be stored so as to prevent mechanical damage from occurring.
Ducts connected to the appliance shall not contain an ignition source.
Keep any required ventilation openings clear of obstruction.
Do not pierce or burn.
Be aware that refrigerants may not contain an odour.
Do not use any other means to accelerate the defrosting process or to clean, other than those recommended by the manufacturer.
Servicing shall be performed only as recommended by the manufacturer.
Should repair be necessary, contact a service centre. Any repairs carried out by unqualified personnel may be dangerous, not covered under warranty and not supported by the manufacturer.
Compliance with national gas regulations have to be observed.