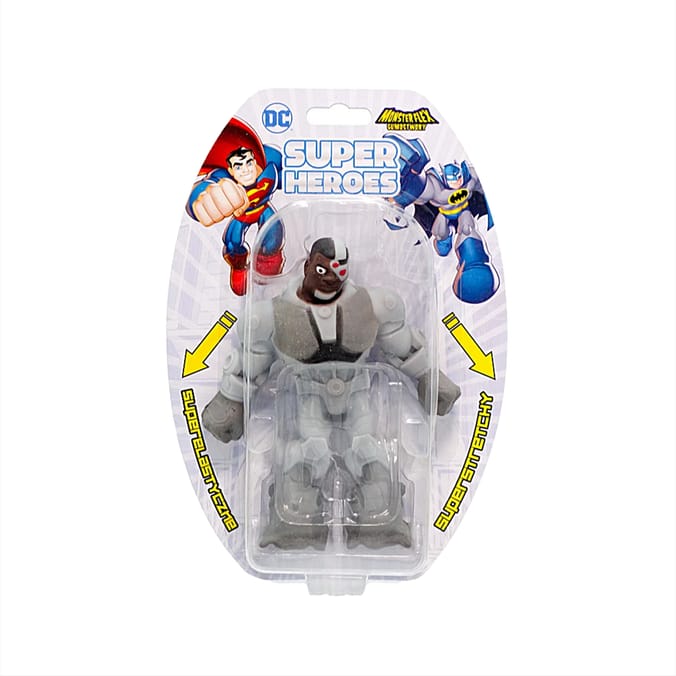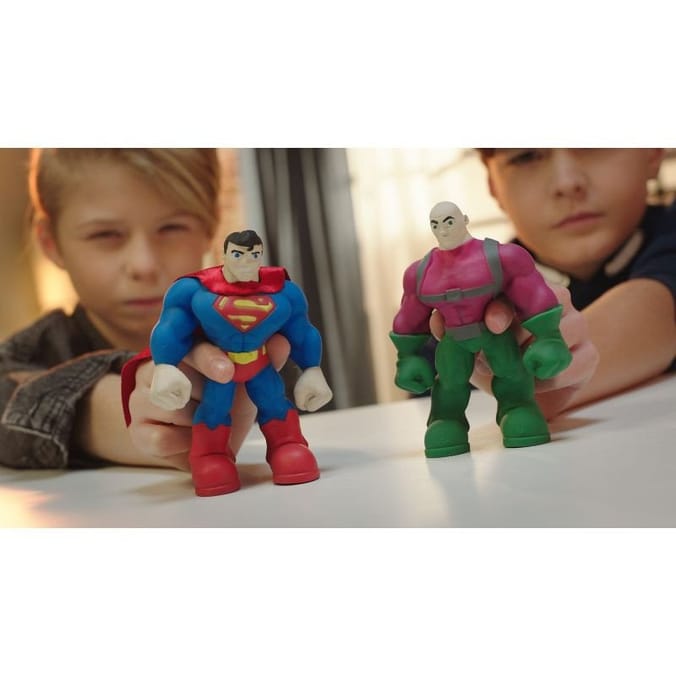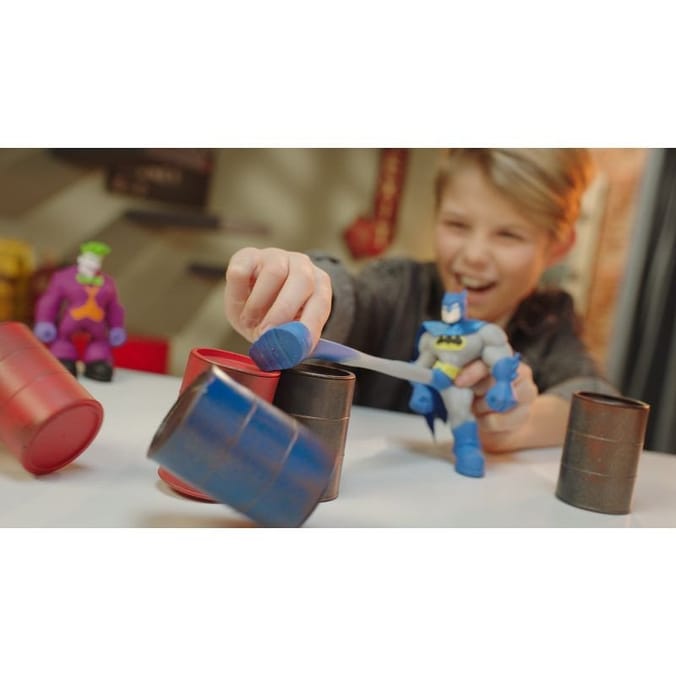 Super stretchy toy that you can catch, pull and stretch his arms and legs! Release them and they will return to their original size and shape. 12 super-stretchy Superheroes & Villains to collect! Featuring the most popular characters from the world of DC Comics. Choose from 8 iconic heroes including Superman, Batman, Robin, Green Lantern, Cyborg, Aquaman, Hawkman or the Flash then do battle with the most feared villains; The Joker, Lex Luthor, the Riddler and Two-Face! These action figures measure 13.5cm in height and are made from fun flexible material that allows you to stretch and squash them!

Super Stretchy
Collect Them All
Suitable For 3 Years+

Not suitable for children under 3 years. Choking hazard. Small parts.