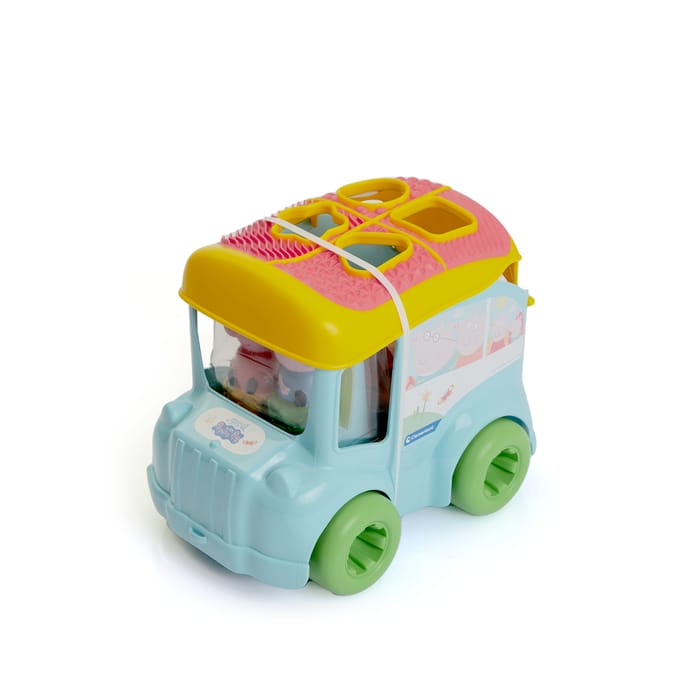 A delightful bus container for a fun spin out in the company of the cartoon characters from Peppa Pig and her little brother George! With 8 soft Clemmy blocks for creating countless stories and having fun and games with Peppa and George! It stimulates manual skills.
Supports Imagination & Creative Play
2x Peppa Pig Characters
1x School Bus
8x Soft Blocks
Suitable For 18 Months+
Before giving the toy to your child, remove plastic hooks used for attaching the characters. Keep the wrapped toy out of reach of children.