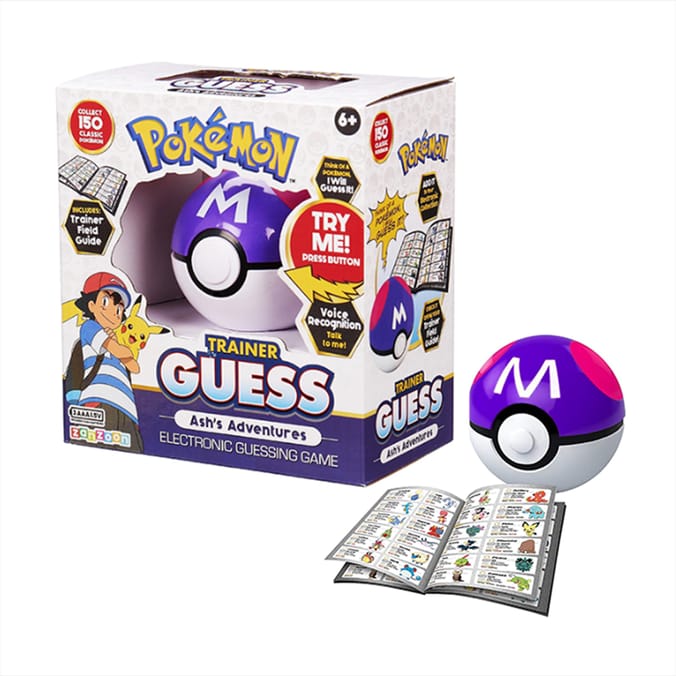 Test your Pokemon Trainer knowledge with Trainer Guess Ash's Adventures Edition! Just think of a Pokemon and answer the questions. Trainer Guess will figure out what Pokemon you are thinking of. AMAZING! Once a Pokemon is guessed it goes into your electronic collection, with 150 classic Pokemon, that Ash and his friends met during their adventures from Kanto to Alola, to collect can you collect all of them? The enclosed Trainer Field Guide includes pictures of all the Pokemon, key details and names to help you in your quest! The clever Poke Ball uses voice recognition – no buttons or reading required. Take it everywhere, play indoors or out. Styles may vary.

Voice Recognition
Including Training Field Guide
For 1 Or More Players
6+ Years

Not suitable for children under age of 6.