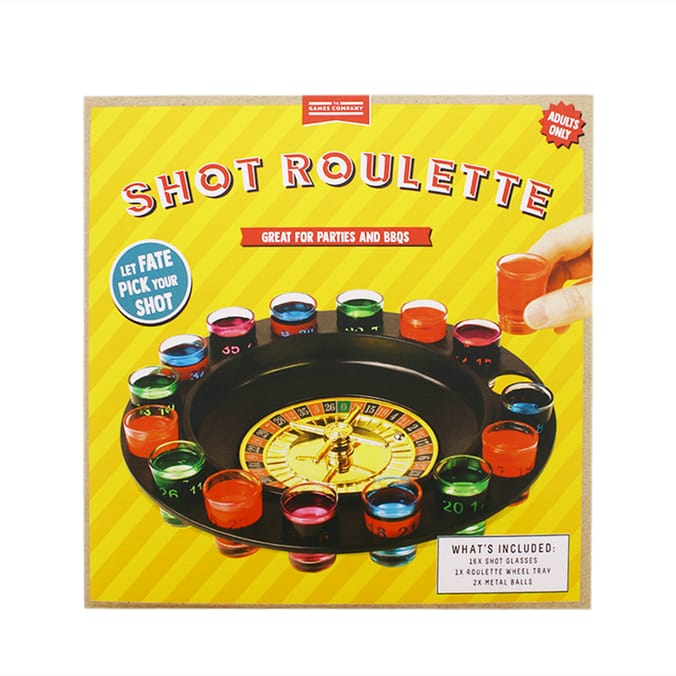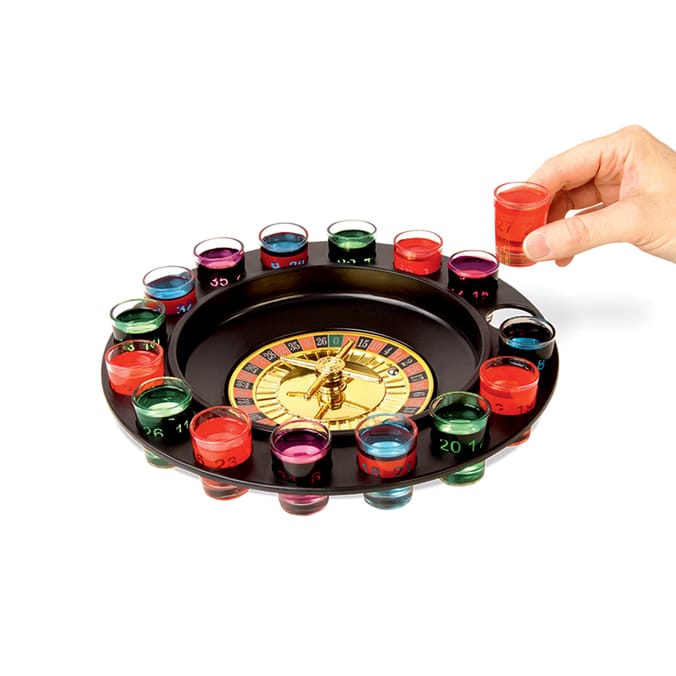 If you're looking for a great party starter, then there is no better way than to get a game of shot roulette going with your mates!

16 x Shot Glasses
1 x Roulette Wheel Tray
2 x Metal Balls
Adults Only

This is a novelty drinking game, but does not strictly require the use of alcohol. Drink responsibility. Keep out of the reach of children.