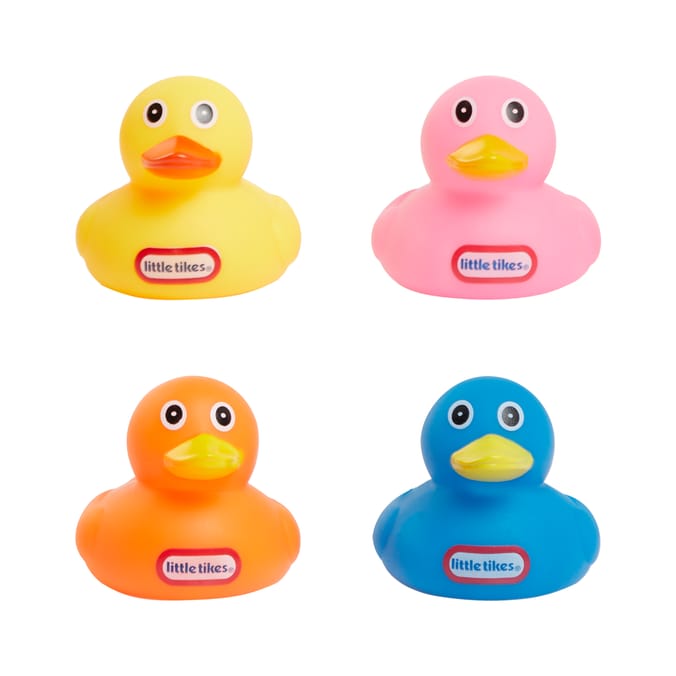 Helping to make bath-time fun for generations of children, this charming set of 4 multi-coloured rubber ducks is ideal for encouraging your little angels to have a bath!

Helps develop fine motor skills & hand-to-eye coordination
Inspires imaginative play
Suitable for 6 Months+

Not suitable for children under 6 months. remove all packaging before presenting to a child. Adult supervision is required at all times whilst using this product.
More from Little Tikes...