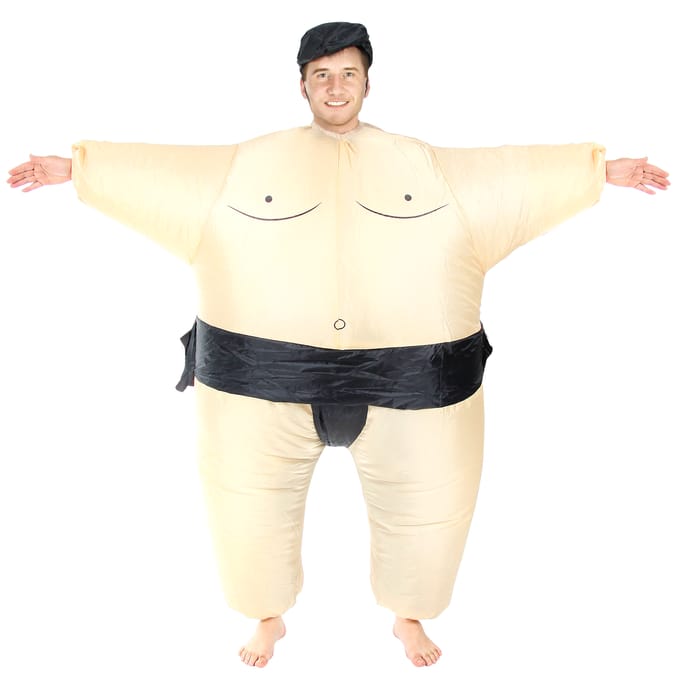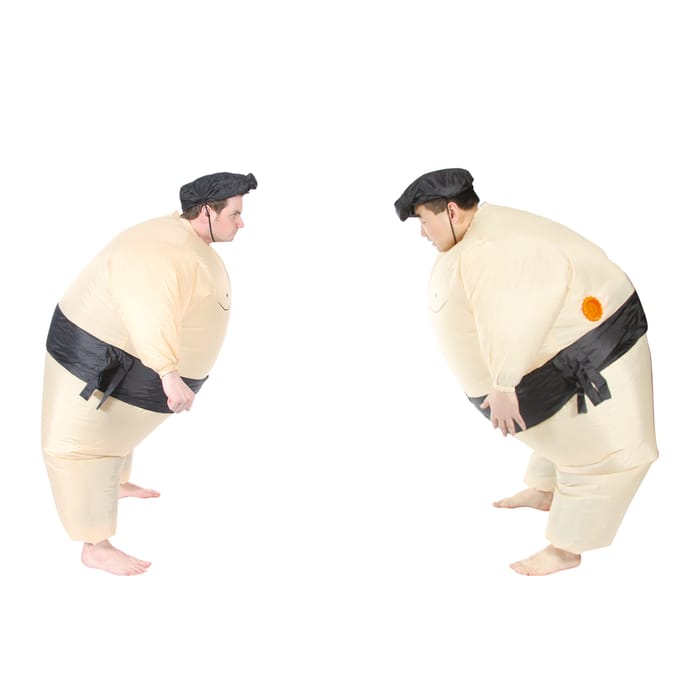 This is your chance to make a big entrance to a party. ...Literally! Someone spills their drink on you? It's time to wrestle, and we like your odds! Self Inflating to approximately 3x the size of an average adult body. The suit is designed to expel air allowing the wearer to walk, stand, dance or sit without difficulty! Continuous airflow provides ventilation and replenishes air as required.

Dimensions: 158 x 103cm (Approx.)
One Outfit & Wig Supplied
Hilarious For Fancy Dress
Self-Inflates In Seconds
Adult Use Only

For adult use only. Intended for costume dress only. Do NOT attempt mock combat while wearing this suit. Hand washable in cold water. Detach fan battery pack before washing. Images are for illustration purposes only. Please retain packaging for future reference.