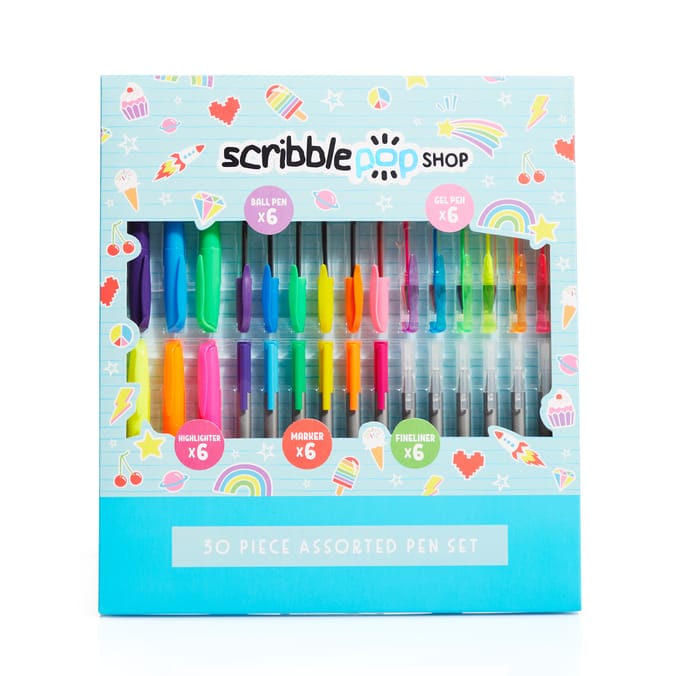 A 30 Piece Assorted Pen Set is a stationery product that includes a collection of 30 different pens with various types, colors, and features. These sets are popular among artists, students, and anyone who enjoys writing, drawing, or colouring with a wide range of pen options.

6 x Ball Pen
6 x Gel Pen
6 x Highlighter
6 x Marker
6 x Fineliner
More from Scribble Pop Shop...
More from Arts, Crafts & Stationery...